CEO, Adam Kossowski of Way With Words Attends SAAI Launch Event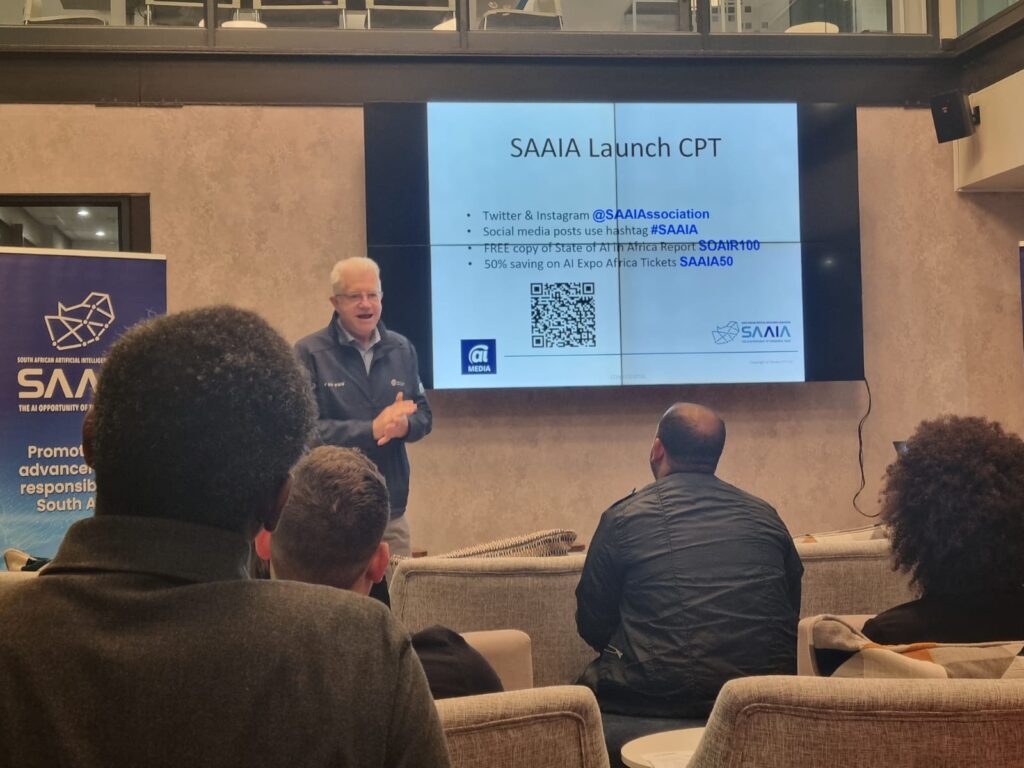 South Africa AI Association Opening by Premier Alan Winde attended by Way With Words CEO, Adam Kossowski.
Way With Words at SAInvest, Cape Town, South Africa, 31 August 2023 – Adam Kossowski, CEO of Way With Words, was kindly invited by SAAI to join their inaugural workshop and panel discussions on the challenges and opportunities related to policy, FDI, and supporting local talent to drive the growth and focus on the ethical good of AI technologies in the region. The workshop was attended by key representatives from corporations, the government, SME's, founders of startups, and other key players.
Adam Kossowski, the CEO of Way With Words, was extended an invitation to participate in the inaugural workshop and panel discussions hosted by the South African Artificial Intelligence Institute (SAAI). The event focused on delving into the challenges and opportunities surrounding policy, foreign direct investment (FDI), and nurturing local talent to foster the growth of ethical AI technologies in the region. This significant gathering drew the participation of key figures from the corporate sector, government officials, small and medium-sized enterprises (SMEs), startup founders, and various other stakeholders.
Kossowski shared a few insights of the workshop, expressing his enthusiasm for the discussions that followed. He emphasised that this juncture represents both an exciting and challenging time, both locally and on a global scale. Africa, he noted, holds immense potential to emerge as a frontrunner in technological innovation for local conditions and needs. However, he also underscored the necessity of acknowledging and implementing practical measures, particularly in the domain of language, to realise AI's transformative potential.
"This is a great start, especially to hear what panelists had to say at the most exciting and also challenging of times, both in terms of our location and globally. Africa has a place to be a leader of its own technologies, but the direction and journey to get AI as a transformative step require acknowledgement and practicality in the efforts related to language, a disconnect with youth, and our current educational strategy. This requires all representatives of society to participate at this key time, and Dr. Nick Bradshaw certainly has facilitated the right steps through SAAI to get this right." Kossowski stated.
Kossowski highlighted the existing disconnect between the younger generation and the current educational strategy in the field of AI. He emphasised the critical role that all segments of society must play at this juncture to shape the trajectory of AI technology for the better.
Kossowski lauded Dr. Nick Bradshaw, the driving force behind SAAI, for spearheading initiatives aimed at navigating these crucial steps toward AI advancement. As the workshop successfully brought together a diverse group of stakeholders, Kossowski affirmed that this collaborative effort is the key to propelling AI technology in Africa towards a future that is not only transformative but also ethical and inclusive.