How to Transcribe a Video Like a Pro
Transcribing video and audio content can be a long and arduous process,
but studies have shown web pages with transcripts earned on average 16% more revenue than web pages without.
If increased revenue isn't enough to convince you, there are numerous more studies that show transcription of video content increases SEO and overall engagement. In fact, a PLY Media study found that there is an 80% increased chance that a viewer will watch the video content to the end when closed captions are available.
Whether you're a transcriptionist yourself, or a business owner looking to increase your revenue, SEO results and content engagement, keep reading for tips and tricks on how to transcribe a video like a pro.
Further to the reasons mentioned above, transcripts for video and audio content are more easily cataloged by Google and other search engines. Thus increasing the content's search engine optimization (SEO) results.Transcribing video and audio will also make your content more accessible to a wider audience, including people who are deaf, hard of hearing or blind. 
The point of creating content is to engage people. So why leave out an entire segment of your potential target audience if you can avoid it? 
To get the most benefit out of your transcription, post a written transcript along with a talking video. This way, people who can't hear the audio can read the transcript, and people who can't see the video can hear the descriptive audio. 
Accurate transcription of video content inherently makes the content more shareable. If you use transcription in tandem with click-to-tweet add ons, shareability will skyrocket.
Cons? Transcribing content is time-consuming. Most companies either split the task between in-house workers or outsource the job to professional transcriptionists.Consider these tips from the pros.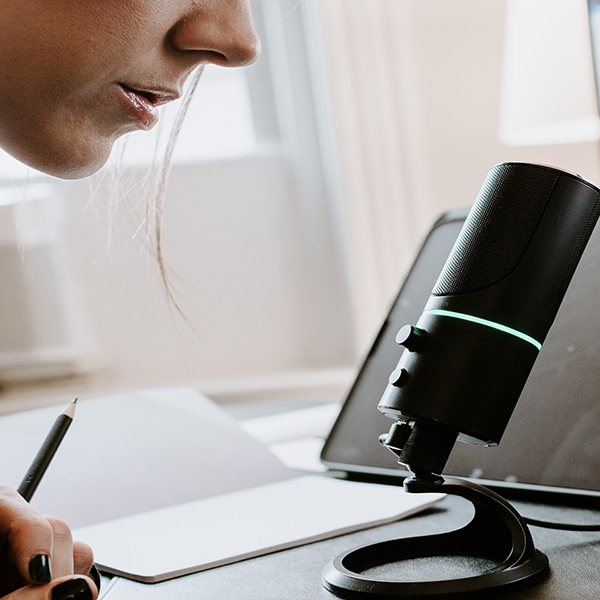 Many agree that the best transcription software is
Google Docs' Voice Typing
tool. Not only is it free with a Google Drive account, but it's also accurate and easy to use. Voice-to-text software makes the transcription process faster and easier than ever. Instead of listening to audio over and over and typing it as you hear it, you listen to the audio and speak what you hear. Then, Google does the rest of the work for you. This tool gives you the ability to cut down transcription time to basically the length of the audio recording itself.
You'll have to skim through it afterward to check for errors, but most users agree that it is surprisingly accurate. The software is even able to spell out weird names, and it works well for any language. The first step when transcribing content this way is to find a quiet place to work. Because of the nature of the task, background noise is not ideal. You'll need to speak as clearly as possible to get the most accurate results. Read our quick tips for recording guidelines for quality sound, if this helps.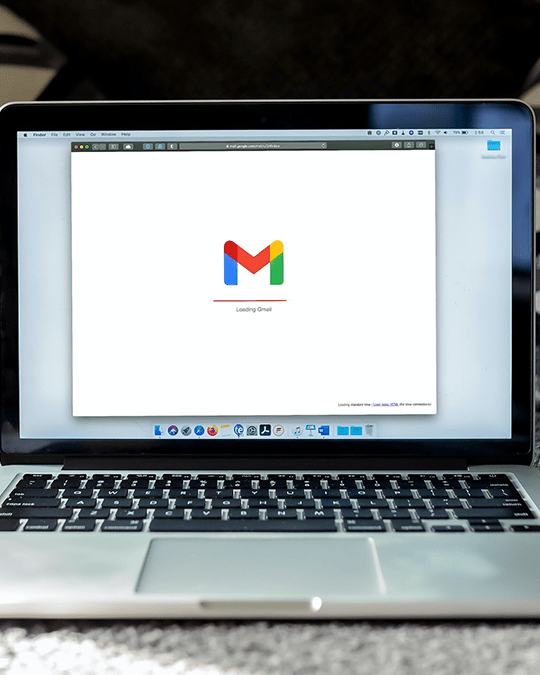 Once you're settled in a quiet place, plug in your headphones to listen to the content. This will make sure the software will hear your voice, not the audio from the content.
Why not just play the audio content directly and transcribe it that way? The problem with content is that its often unclear, fragmented, or there's a lot of background noise. That's the main reason transcription needs a human touch.
Once you're plugged in, open a new Google Doc. And then, find the Voice Typing function under the Tools menu. The shortcut is Command+Shift+S.
Then, a recording button will appear on the left. Ensure your microphone is turned on, the correct language is selected, hit record, and then… voila! Begin speaking and the powers that be will start typing.
Be sure to speak slowly and clearly. It's always a good idea to watch along as you speak, to make sure there are no glaring mistakes. You'll go through it at the end with a fine tooth comb, but it won't hurt to keep an eye on it as you go.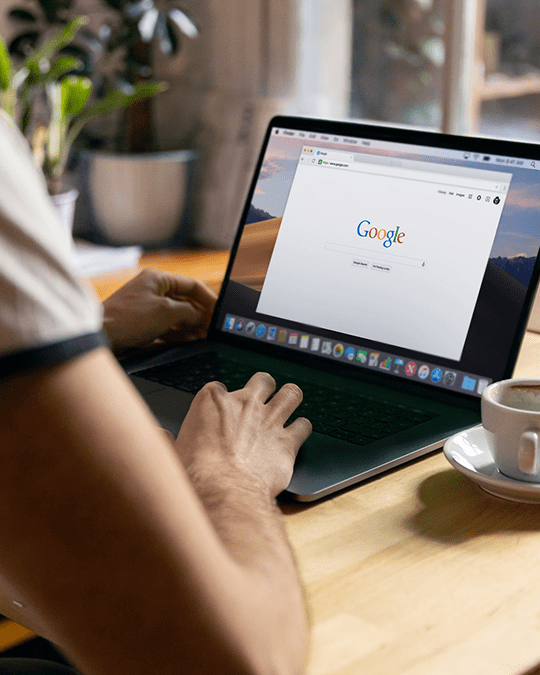 How to Transcribe a Video
If, for whatever reason, you can't or don't want to use the Voice Typing tool, here are some tips and tricks on how to transcribe from video to text. It's recommended to use at least some form of transcription software to assist you. To make life easier for yourself, at least get a software that allows you to control playback using your keyboard (usually the space bar). Using your mouse to control the stop and go of video content will drive you mad. It will also eat up unnecessary time. Consider Express Scribe or IngScribe, both available on Mac and PC.
Consider using a foot pedal. Many professionals consider this the easiest, fastest way to control playback. It drastically increases efficiency because it keeps your hands free for typing. The Infinity USB is a popular choice.
Employ a word expander software. Word expander tools can increase speed and efficiency by up to 30%. Plus, you can customize it yourself. It's basically new-age shorthand. You can use common acronyms like TY for 'thank you', or SYL for 'see you later'. It eliminates the need for unnecessary keystrokes, thus maximizing speed and efficiency.
If you can't find a quiet place to work, noise-canceling headphones can come in handy. Also, consider software to boost the audio quality of the content. Editing programs like WavePad can be great tools to reduce the background noise in the content and boost the volume of the speaker.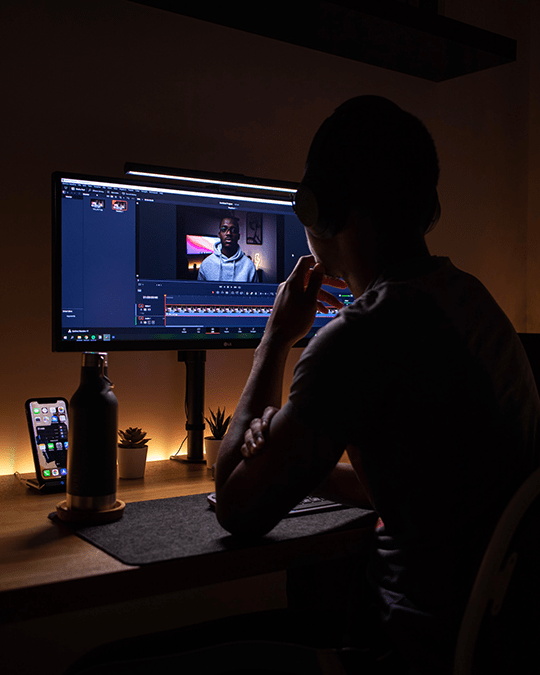 Attempting a transcription job without any software to assist you is not a productive way to go about it. Especially since there are so many free and inexpensive tools at your disposal. If you're taking on a job yourself, at the very least, get a tool to help control playback, whether it's using your keyboard or a foot pedal. Using your mouse for playback control just won't cut it.Or, scrap the job and hire a professional service (see below). They know how to transcribe a video, and will already have the necessary tools.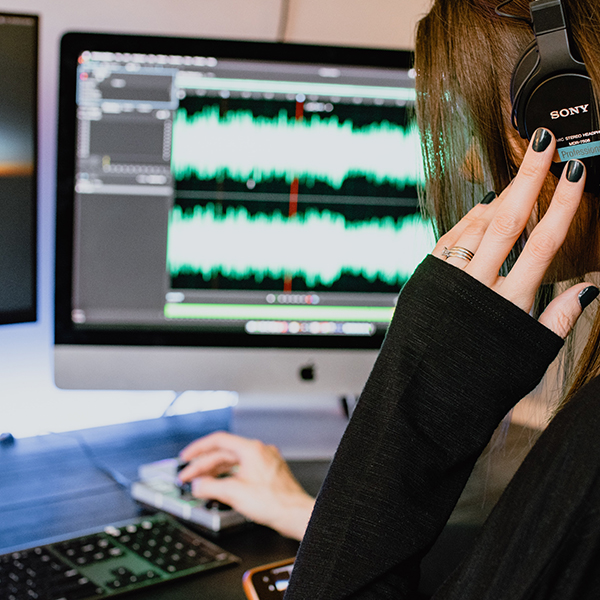 Transcription Price Calculator
Quote or Order
Your Transcription
Use our Transcription Calculator to get an instant quote or to place an order now.
How do I send you my files?
Audio and video files are uploaded via our secure online workflow system. We do not accept links or physical discs; all work is processed via our workflow system.
Once files have been processed, you will receive a notification with instructions on how to collect your transcripts.
How is the cost calculated?
Costs are calculated per recorded minute and are dependent on turnaround time selected. All seconds are rounded up to the next minute. For budget options, longer turnarounds are available.
Audio quality and number of speakers do not affect the cost. Default transcript is Standard Template and Intelligent Verbatim (see examples above). Time Coding, Full Verbatim and Special Formatting options incur a surcharge.
How long are quotes valid?
Quotes are valid for 30 days from date of quotation. Save your job as a draft should you wish to complete your order at a later stage.
Do you have an office in my area?
Our main operational offices are located in the United Kingdom and South Africa while we have points of presence in various territories globally. Please click here to get in touch with us.
How are deadlines calculated?
The 1-Day to 10-Day turnaround times are calculated in business days only, and do not include weekends. Express orders can be returned over weekends, with prior notification.
Perfectly synched 99%+ accurate closed captions for broadcast-quality video.
Machine Transcription Polishing
For users of machine transcription that require polished machine transcripts.
For users that require machine learning language data.