Custom Transcription Services
Way With Words

 provides a wide range of 

custom transcription services and solutions

 for users. 
We also offer standard audio to text transcription services for clients looking for pre-set transcript formats and a selection of add-ons.
Our custom transcription services rates are negotiable depending on the level of instruction and potential volume of audio or video for transcribing.
B2B Custom Transcription Options
Technology, media and other services or businesses looking for a bespoke commercial transcription service solution are welcome to get in touch. Our support ranges from a backend transcription service (using human transcribers) to allow organisations to offer highly accurate transcripts with their speech engines to providing highly customed text formats for machine learning purposes. Adding transcription as an option for clients may complement the value of existing services. Examples of these include data storage, audio recording, video recording, and similar services.
We are willing to discuss very competitive rates, a secure workflow solution with guaranteed accuracy and, in the case of client markets, a very attractive commission structure.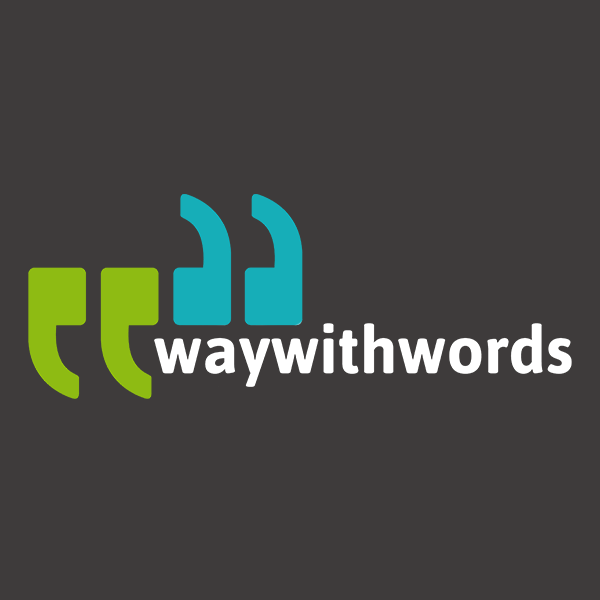 Way With Words' standard transcription service is calculated on a per audio or video minute rate. Pricing depends on the turnaround time chosen and the add-on options selected. The longer the turnaround and the fewer the add-ons selected, the lower the price. Use our calculator below to get started.
Transcription Price Calculator
Quote or Order
Your Transcription
Use our Transcription Calculator to get an instant quote or to place an order now.
How do I send you my files?
Audio and video files are uploaded via our secure online workflow system. We do not accept links or physical discs; all work is processed via our workflow system.
Once files have been processed, you will receive a notification with instructions on how to collect your transcripts.
How is the cost calculated?
Costs are calculated per recorded minute and are dependent on turnaround time selected. All seconds are rounded up to the next minute. For budget options, longer turnarounds are available.
Audio quality and number of speakers do not affect the cost. Default transcript is Standard Template and Intelligent Verbatim (see examples above). Time Coding, Full Verbatim and Special Formatting options incur a surcharge.
How long are quotes valid?
Quotes are valid for 30 days from date of quotation. Save your job as a draft should you wish to complete your order at a later stage.
Do you have an office in my area?
Our main operational offices are located in the United Kingdom and South Africa while we have points of presence in various territories globally. Please click here to get in touch with us.
How are deadlines calculated?
The 1-Day to 10-Day turnaround times are calculated in business days only, and do not include weekends. Express orders can be returned over weekends, with prior notification.
Machine Transcription Editing
We provide custom transcription solutions to a number of technology companies that offer 
speech to text
(STT) and
speech recognition
(SR) solutions for their verticals using speech engines. Transcripts in each case are produced according to the specific requirements of the client to ensure that the accuracy of their speech-to-text software improves. We partner in two beneficial ways:
We edit and correct machine produced transcripts for the client for correcting their Machine Learning.
We transcribe the entire audio and provide it for machine learning as copy – to the clients' specific requirements.
For more details view our Machine Transcription Polishing service.
We provide
custom transcription services and solutions
to software companies that offer
audio or video recording services
. In particular, we help grow a company's service by offering speech datatsets that have been collected and created for specific domains, scenarios or custom frameworks.
For more details view our Speech Collection service.
We can provide custom transcription solutions to media companies (particularly for radio or TV libraries) to help identify and highlight keywords resutls for business purposes. We also support media companies looking to better manage their audio or video libraries.
Podcast and Webinar Solutions
We provide both normal
podcast transcription services
as well as more bespoke formatted transcripts for recorded radio interviews and
podcasts
into readable articles. This includes providing a
Question and Answer format
.
More specifically, we partner in two beneficial ways:
We take a general transcript and reformat it into a smart question and answer format. This makes it easier for followers to read the main thread of a podcast.
If a show is not aired at a convenient time, listeners can find the show on the client website and read the transcript.
Subsequently, our custom transcription services help clients find smart ways to present content to their listeners.
How to choose your transcription service
9 TIPS TO CHOOSE THE BEST TRANSCRIPTION SERVICE
Our integrated custom transcription services are available for a wide range of applications and needs, including machine transcription solutions. We are also happy to explore partnerships that involve machine transcription or similar solutions that require higher accuracy. We can scale our contractors as well according to requirements. Our transcription contractors apply to work with us through our jobs portal.
Partner for Opportunities
Clients that typically request our custom or b2b transcription services include audio recording or management technologies, transcription speech recognition software developers, conference organizers, and media companies, amongst others.
Way With Words actively engages in key partnerships that benefit in some way from offering custom transcription solutions. Whatever the service, our global transcriber teams are recruited, assessed and contracted through a demanding process to ensure the highest standards and avoid exposure of the company to poor or inaccurate transcriptions.
Perfectly synched 99%+ accurate closed captions for broadcast-quality video.
Machine Transcription Polishing
For users of machine transcription that require polished machine transcripts.
For users that require machine learning language data.