How to convert YouTube to MP3
How to Record Clear Audio on Your PhoneHow to Record Clear Audio on Your PhoneHow to Record Clear Audio on Your Phone
We have to admit – there's some excellent stuff out there on YouTube:
engaging, informative, captivating, educational, and sometimes even alarming. There is also a wide range of videos offering guidance and tips on how to convert YouTube to mp3, which you can look at any time! But let's save you time!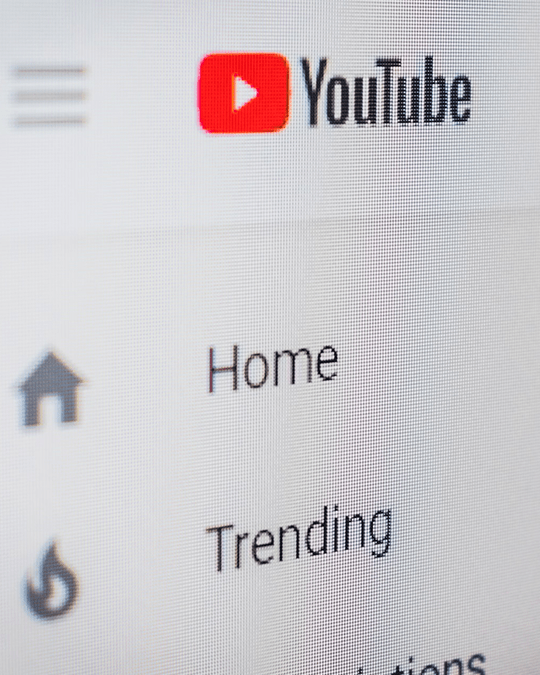 Why Convert YouTube To MP3?
The fact is, you won't want to watch all of these, nor will you have the time. But with billions of hours of YouTube video to view, there is a good chance that the clips you are really interested in are too many and too long to always enjoy in video form. It makes sense, therefore, to strip the audio from these clips and listen and experience them at your leisure, perhaps as you are driving to work, out for a brisk walk for exercise, or as you drift away at night, listening to your MP3 player much like a free audiobook.
Yes, watching YouTube videos is great, but what if you just want to listen? You can have the recording from the video by converting the YouTube to mp3 and then storing it, maybe on your PC or on a flash stick, so that you can listen to it again or share it with others. Perhaps you even intend to have the recording or audio file transcribed so you have a 'hard' copy of the recording to read and share with others. Stripping the audio from a video can let you enjoy YouTube content anywhere!
Way With Words' standard transcription service is calculated on a per audio or video minute rate. Pricing depends on the turnaround time chosen and the add-on options selected. The longer the turnaround and the fewer the add-ons selected, the lower the price. Use our calculator below to get started ↴
Transcription Price Calculator
Quote or Order
Your Transcription
Use our Transcription Calculator to get an instant quote or to place an order now.
How do I send you my files?
Audio and video files are uploaded via our secure online workflow system. We do not accept links or physical discs; all work is processed via our workflow system.
Once files have been processed, you will receive a notification with instructions on how to collect your transcripts.
How is the cost calculated?
Costs are calculated per recorded minute and are dependent on turnaround time selected. All seconds are rounded up to the next minute. For budget options, longer turnarounds are available.
Audio quality and number of speakers do not affect the cost. Default transcript is Standard Template and Intelligent Verbatim (see examples above). Time Coding, Full Verbatim and Special Formatting options incur a surcharge.
How long are quotes valid?
Quotes are valid for 30 days from date of quotation. Save your job as a draft should you wish to complete your order at a later stage.
Do you have an office in my area?
Our main operational offices are located in the United Kingdom and South Africa while we have points of presence in various territories globally. Please click here to get in touch with us.
How are deadlines calculated?
The 1-Day to 10-Day turnaround times are calculated in business days only, and do not include weekends. Express orders can be returned over weekends, with prior notification.
Best (FREE!) Options On How To Convert YouTube To MP3
There are several ways to convert the audio from
YouTube to mp3
, some more effective than others. Some are browser plugins, some are standalone apps, some are simple online services; some are ad-supported, while others charge a fee if you need more than 5 or 10 minutes.
But here is a simple, very clever, quick, and easy way to strip the audio, free, with no limitations.
This is made possible using an app that has proved again and again to be one of the most versatile media apps ever developed: the app you need is our old tried and true friend, VLC Player from VideoLan.org. Using this app for converting video to audio, for YouTube to mp3, audio can be stripped and saved as an mp3, ready for you to enjoy or distribute as needed.
Need Your MP3 Transcribed?
So now that you have your MP3 you might want to convert it into text.
As mentioned earlier, there are many advantages to having your mp3 transcribed – from improving your SEO score to sharing your thoughts or the discussions on the mp3 with others (like the deaf). If so, then we would love to recommend our audio transcription services. On the other hand, if you want you can also have your video transcribed directly (try our YouTube transcription services) or even custom transcribed depending on how you want your text.
Keen to find out more?
Expert YouTube subject transcribers + select add-on options!
Fast accurate YouTube transcriptions + choice of turnarounds by budget.
Video transcripts + various transcript formats.
Instant Quote, upload YouTube files + quick online account.
Confidentiality assured! + secure online protocols.