How to Record Clear Audio on Your Phone
How to Record Clear Audio on Your PhoneHow to Record Clear Audio on Your PhoneHow to Record Clear Audio on Your Phone
Smartphones today are revolutionary devices that can do practically anything.
More and more people are discovering the beauty of being able to record conversations, lectures, and a variety of other voice recordings right from their phone. However, simply recording is not always the best solution. 
 Depending on the type of phone and how adequate the recording system is will ultimately determine if you can record clear audio in the first place.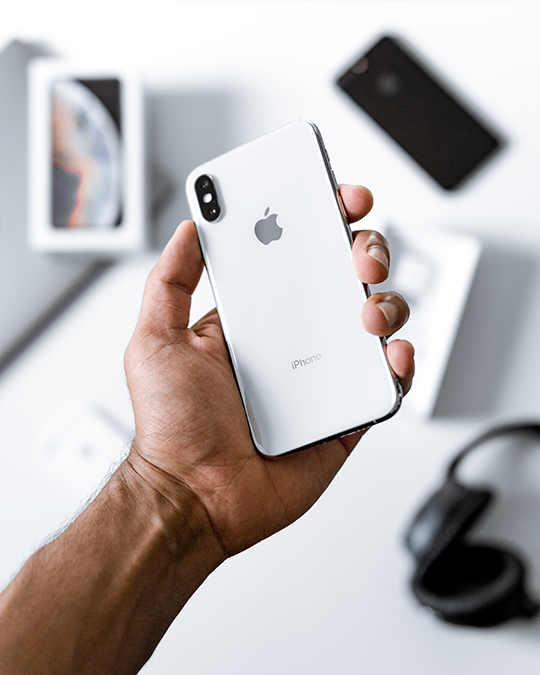 With an iPhone, your voice recorder is located in the Voice Memos tab. Tap the voice memo and a screen will pop up containing a red dot. Tapping the dot begins a voice recorder and should you want to expand your recording menu, simply tap the little gray horizontal bar located at the top of your menu.  iPhones have a microphone at both the top and bottom of the device, so speak directly into either end of the device.
Recording with Android Device
Your device may come with an app called Easy Voice Recorder, but if not, the app can be easily downloaded at the Google Play Store. The voice recorder will require permission, so when opening the app ensure you click allow, so it will record your voice. Just as with the iPhone, simply tap the red button to begin recording and tap again to stop. Easy Voice Recorder will track your available storage, so always keep that in mind. Also, ensure you know where your microphone is located, as locations can vary by phone type and should you have a cover, ensure the microphone is not covered.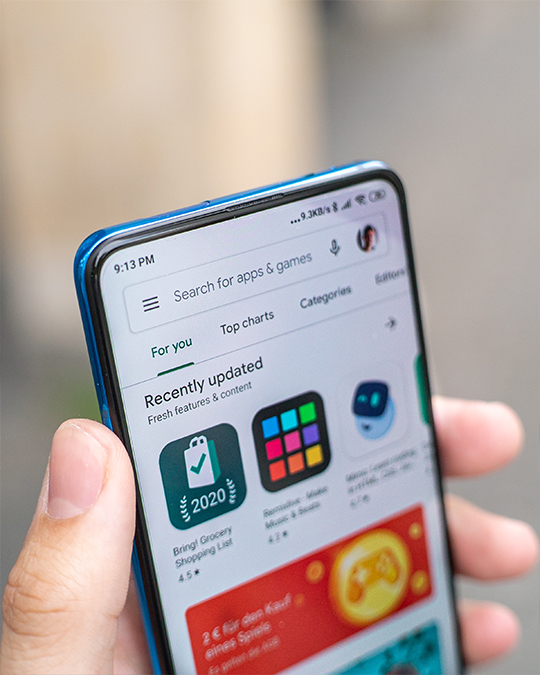 Need To Record Clear Audio?
Depending on your device, your audio might not be completely clear. Ensure that you are close to what you are recording and there is minimal background noise. Your phone cannot distinguish between what is supposed to be recorded and what is going on in the room. Less background noise is therefore better. Should you require a bit of extra help, try one of these voice recording apps.
Hi-Q MP3 Voice Recorder
For those looking to get the most out of every recording, Hi-Q MP3 Voice Recorder is ideal. This app enables you to record virtually anything, apart from phone calls within the phone. It records in MP3, so it is compatible with many other programs and the basic version is free. For professionals looking to get clear voice recordings with more features, the paid version is only a few US Dollars. Hi-Q MP3 Voice Recorder allows you to take voice recordings and upload them directly into Dropbox or any compatible storage device, so you do not bog down your phone with an abundance of recordings.
Snipback
Sometimes, we neglect to hit the record button exactly when we are supposed to. This can lead to a lot of information simply being lost. Snipback is the answer to this growing problem. Apart from being an excellent voice recording system for meetings and lectures, it has the ability to actually pick up, up to 30 seconds before and 30 seconds after the record button is hit. Snipback is also among the cheaper voice recorders on the market. The basic version is free, but an upgrade will only set you back $1. The only downside to this particular voice recording app is that to enjoy the 30-second feature, you must keep it open in the background which might lead to increased battery depletion.
Voice Recorder Pro
For those that want to keep it simple, Voice Recorder Pro is an excellent option. Apart from being able to record in MP3, users can utilize Wave files, AAC and AMR. The feature enables you to have many more options for professional transcription services and transferring the recording from one device to another. Voice Recorder Pro also has the ability to record phone calls making it among the more versatile options for both professionals and everyday users. This app is offered for free, yet for just $1.99 you gain access to additional features such as bitrate options.
Tips for Getting the Most Out of Voice Recording on Your Phone
Watch Out for Wind
It is easy to understand the need for a quiet area to record. But people often forget that wind whipping into the microphone will impact the final recording. Ensure that wind is not a factor and if there is increased wind outside, head inside for a better quality sound.
Closer is Better
When recording on your cell phone it is not necessary to speak loudly. Rather focus on how close you are to the microphone. Always locate where the microphone is and speak clearly, and directly into the mic for the best sound.
Choose the Right Transcription Service
The right transcribing service is essential to record clear audio and get the most out of your voice recordings. Alternatively, you can find other ways to convert your voice recording to text – read our 5 Hacks To Convert Voice Recording To Text for more tips.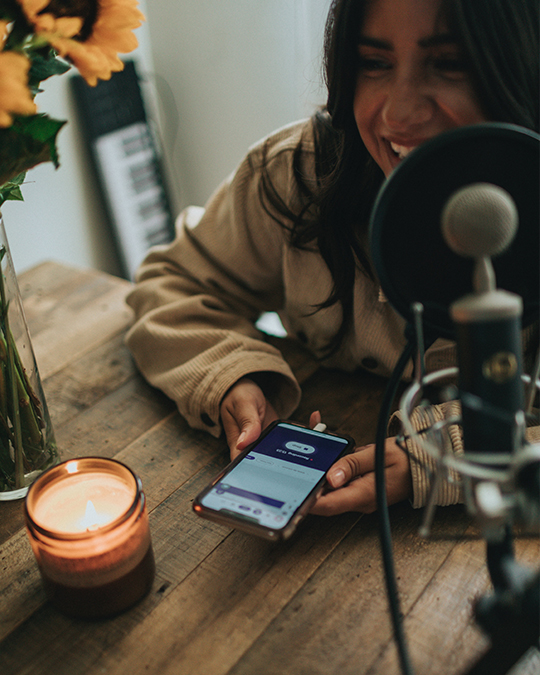 Get Your Instant Quote Now
Way With Words' standard transcription service is calculated on a per audio or video minute rate. Pricing depends on the turnaround time chosen and the add-on options selected. The longer the turnaround and the fewer the add-ons selected, the lower the price. Use our calculator below to get started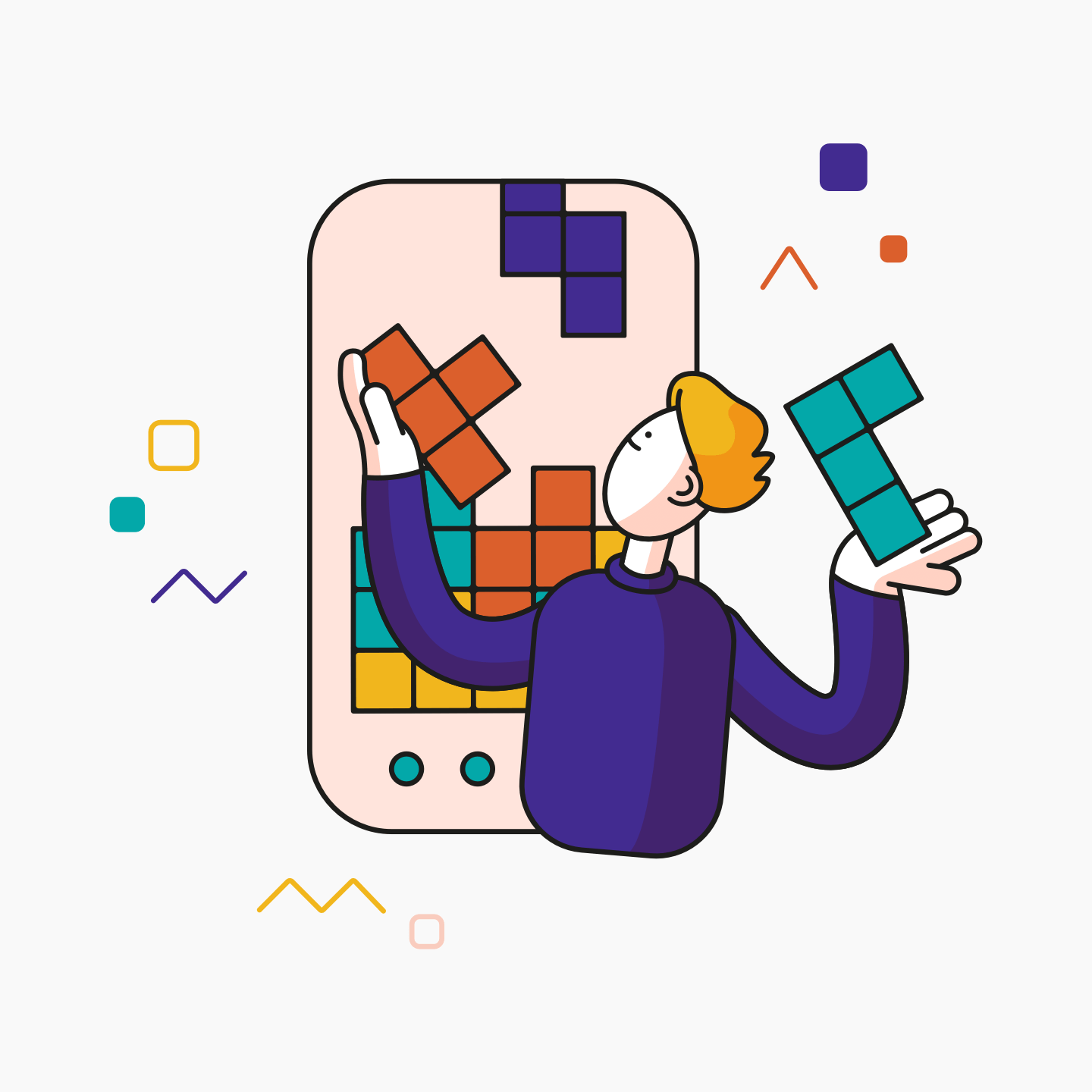 Transcription Price Calculator
Quote or Order
Your Transcription
Use our Transcription Calculator to get an instant quote or to place an order now.
How do I send you my files?
Audio and video files are uploaded via our secure online workflow system. We do not accept links or physical discs; all work is processed via our workflow system.
Once files have been processed, you will receive a notification with instructions on how to collect your transcripts.
How is the cost calculated?
Costs are calculated per recorded minute and are dependent on turnaround time selected. All seconds are rounded up to the next minute. For budget options, longer turnarounds are available.
Audio quality and number of speakers do not affect the cost. Default transcript is Standard Template and Intelligent Verbatim (see examples above). Time Coding, Full Verbatim and Special Formatting options incur a surcharge.
How long are quotes valid?
Quotes are valid for 30 days from date of quotation. Save your job as a draft should you wish to complete your order at a later stage.
Do you have an office in my area?
Our main operational offices are located in the United Kingdom and South Africa while we have points of presence in various territories globally. Please click here to get in touch with us.
How are deadlines calculated?
The 1-Day to 10-Day turnaround times are calculated in business days only, and do not include weekends. Express orders can be returned over weekends, with prior notification.