Unlock Your Podcast's Potential with a Professional Podcast Transcript
Here is How A Podcast Transcript Can Be The Change You Need 
Podcasts are big business and there are many reasons to have a podcast transcription. If you're a podcaster, it's possible that you've thought about using a podcast transcription service as part of your marketing strategy. Transcription may not be the first thing that comes to mind when you are planning the outline of your podcast, but the benefits are numerous.
Transcription Is One of the Most Overlooked Aspects of Podcasting
Due to the nature of the content, it's easy to forget that you're working with an audio recording and not a written document. But having your podcast transcribed can give you access to a whole new audience, as well as improve your SEO (search engine optimisation) for that all-important Google ranking.
Here's why podcast transcripts matter:
It's quicker to read than listen. People expect to understand content at a glance. If you're not a native English speaker or just don't have a lot of time in your day, having your podcast transcribed can be a huge help.
It's searchable. Google and other search engines love content that's been written down because it makes it easier to read and index. By having your podcast transcribed into text, you'll increase the chances of it being found online.
Turning Your Podcast Into a Book
Your podcast transcript can be used as a lead generation tool. When you have a book, it's easier for people to find out more about you, what you do and to connect. This is a great opportunity to increase your social media following or mailing list.
You can also use the transcript as promotion for your podcast, especially if you're doing interviews with other influencers in the industry. If someone reads an interview related to their favourite podcast, they may be curious enough to tune in.
A podcast transcript is an effective way to get more out of each episode. You can use it as a guide for your next show or edit it into an audio book that you can sell on iTunes or Audible. This creates even more revenue streams.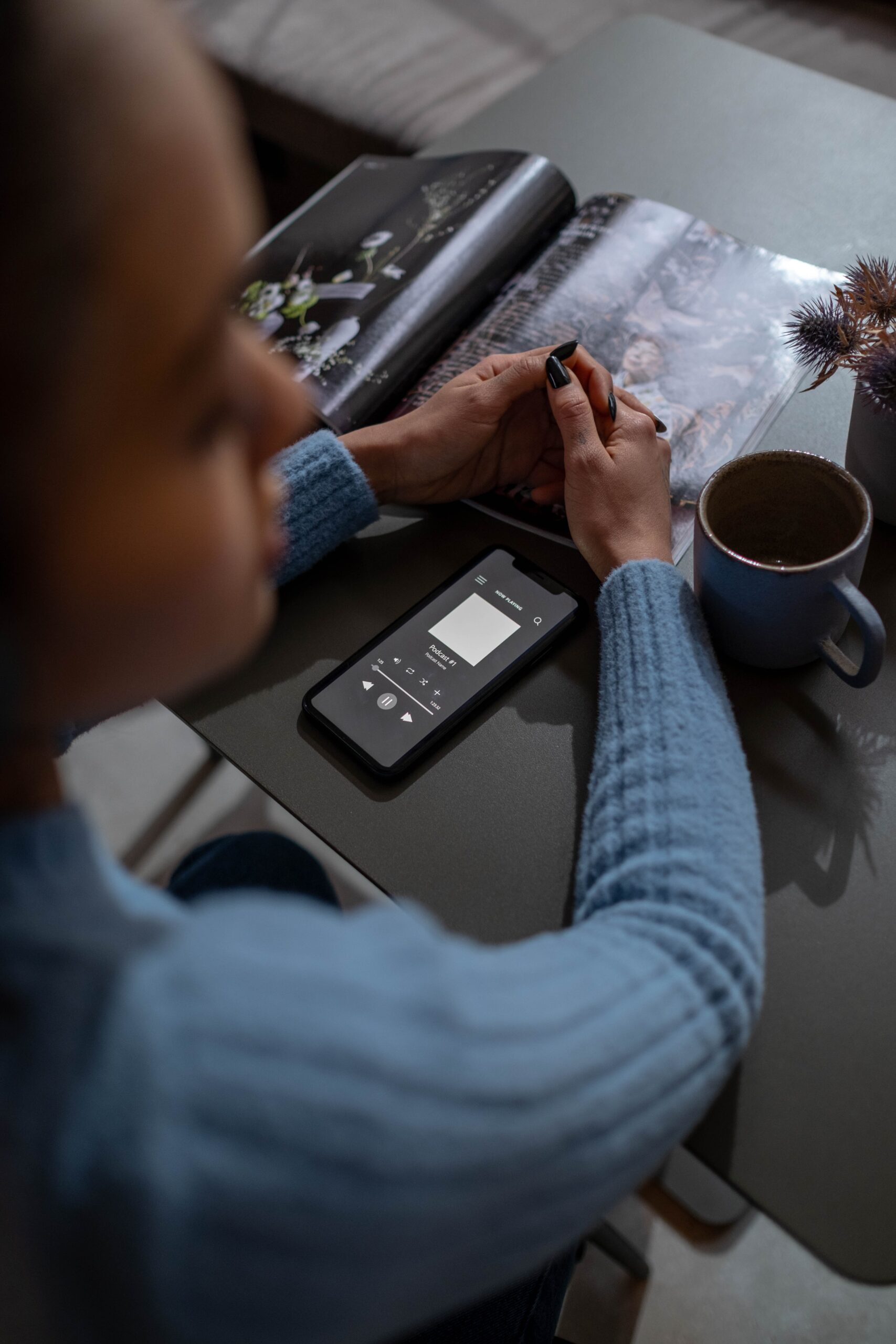 Creating an Audiobook Version
You can use an audiobook version of your podcast as a way to get new listeners, create more income and repurpose your content. An audiobook is a great avenue for getting more listeners.
It's a simpler way for people who are pressed for time or don't have the inclination to read. You can also use it as an opportunity to promote your podcast by including a CTA (call to action) at the end of each chapter. This is a helpful way to highlight your archived content on iTunes, Soundcloud or your preferred platform.
Audiobooks are a great way to repurpose your content. If you have an existing podcast that isn't getting many new listeners, consider making an audiobook version of it. Your transcript could help your existing audience find more value from their time spent listening to your audiobook. Yet another way to promote your podcast!
A More Accessible Format for Those With Hearing Impairments
Transcription is more accessible for those with a hearing impairment. Consider making your podcast available via a streaming service such as YouTube. With your podcast transcript at the ready, you are now able to attract a wider audience.
Many people who are learning English as a second language find it easier to understand spoken words when they're written down. Even for native English speakers, it's helpful to know the spelling of certain words to derive context and subtle meanings.
Making It Available to People Who Want to Listen on the Go
Podcasts are great for listening on the go and a podcast with transcript simplifies this process. Google and related search engines use keywords to push content to users. With the right keywords included in your transcript, your podcast becomes easier to find online.
For example, let's say someone listens to one of your episodes while on their commute from work. After arriving home, they may attempt to search for the keywords used in your podcast. However, if those keywords were not clear or if the spelling was incorrect, there is a chance they may not find your podcast.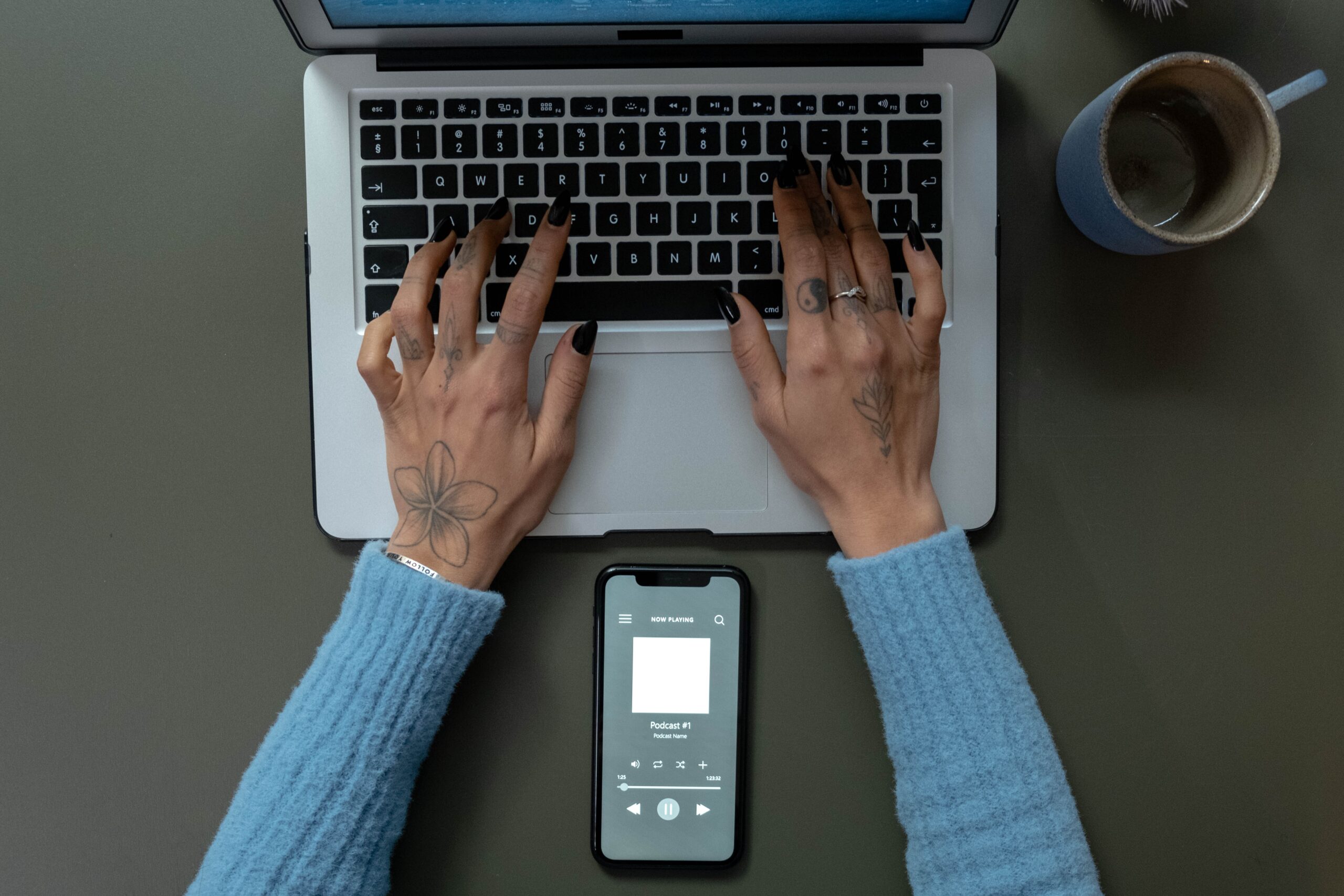 Making Your Podcast Content Searchable in Google and Other Search Engines
Search engine optimisation (SEO) is the process of optimising your website to be more visible in search engines. This involves implementing specific keywords and meta descriptions to make your site easier to find.
The better your content is optimised for search engines, the higher it will rank in their results pages. Words are therefore a prerequisite for this entire process to take place. This can have a big impact on how many people visit your site and listen to your podcasts.
To optimise a transcript for SEO purposes, use relevant keywords in titles and descriptions of each episode. For example if you're talking about dog training tips in one episode of your Spotify podcast transcript, then use words like "dog training" or "training dogs" as part of those titles and descriptions, so they show up higher when someone searches these terms on Google. The goal is to avoid keyword stuffing while maintaining a healthy number of keywords to be included for SEO. Your transcript simplifies this process.
It's important to remember that transcription is one of the most overlooked aspects of podcasting. It's a fundamental requirement for making your content searchable in Google, Apple and other search engines. It also provides greater accessibility for people who want to listen on-the-go and for those with hearing impairments. Transcription can also help you turn your podcast into an audiobook. This allows listeners who don't have time to read, to listen instead. With so many benefits available, consider having your podcast transcribed today, it may even allow you to access untapped revenue streams.
With a 21-year track record of excellence, we are considered a trusted partner by many blue-chip companies across a wide range of industries. At this stage of your business, it may be worth your while to invest in a human transcription service that has a Way With Words.
Perfectly synched 99%+ accurate closed captions for broadcast-quality video.
Machine Transcription Polishing
For users of machine transcription that require polished machine transcripts.
For users that require machine learning language data.