10 Steps to Set Up Recording Equipment for Optimal Sound Quality
These FAQ resources address the most common questions that people may have when it comes to planning, preparing for, conducting, and analysing interviews for various purposes. These FAQs are applicable to a wide range of industries and situations, such as academic research, radio broadcasting, podcast or webinar hosting, journalism, job interviews, and many others. The information provided also delves into specific aspects of the interview process, including planning for individual or group/focus group interviews, important considerations during interviews, effective questioning techniques, different interviewing styles, and the steps to review and interpret the outcomes after the interview has taken place.
How Do I Set Up and Test My Recording Equipment for Optimal Sound Quality?
Recording equipment, in the context of audio and video production, is the backbone of every successful project. Whether you are a seasoned researcher, a budding podcaster, a journalist chasing the next big story, or a human resource manager conducting interviews, the quality of your recordings can make or break your work. In this comprehensive guide, we will delve into the world of interview recording equipment, sharing tips and insights on how to choose the best equipment and set it up for optimal sound quality.
But first, what do we mean by "recording equipment"? It encompasses a wide range of devices and accessories used for capturing audio and video content. This includes microphones, recorders, mixers, headphones, and more. Understanding how to select and optimise this equipment is crucial for achieving professional results, whether you are recording interviews, podcasts, or corporate videos.
Top 10 Equipment Considerations For Recordings
#1 Microphones: The Heart of Your Setup
Choosing the right microphone for your needs.
Discussing dynamic, condenser, and lavalier microphones.
Tips for proper microphone placement.
Choosing the Right Microphone for Your Needs: Selecting the perfect microphone for your specific needs is crucial. For instance, if you're a podcaster, a dynamic microphone is a popular choice due to its durability and ability to minimise background noise. In contrast, a condenser microphone, known for its sensitivity and clarity, might be the preferred choice for recording vocals or musical instruments. Lavalier microphones are excellent for hands-free recording during interviews or presentations. Consider the following factors: your recording environment, the intended use of the microphone, and your budget.
Dynamic, Condenser, and Lavalier Microphones: Dynamic microphones are rugged and less sensitive, making them ideal for live performances or environments with high noise levels. Condenser microphones, on the other hand, excel in capturing subtleties and nuances in sound, making them the go-to choice for studio recordings. Lavalier microphones, often clipped to clothing, provide convenience and mobility, ensuring hands-free operation.
Tips for Proper Microphone Placement: The placement of your microphone significantly affects sound quality. Keep in mind the microphone's pickup pattern, which could be cardioid, omnidirectional, or bidirectional. Experiment with microphone distance and angles to capture the best sound. Additionally, consider investing in a shock mount to minimise vibrations and handling noise.
Example: If you're conducting interviews, a dynamic microphone might be ideal for its durability and background noise rejection.
#2 Audio Interfaces: Bridging the Gap
Selecting the best audio interface for your setup.
Understanding sample rates and bit depth.
How to connect your microphone to your computer.
Selecting the Best Audio Interface for Your Recording Setup: Audio interfaces are the bridge between your microphone and your computer. Choose one that matches your recording needs. Factors to consider include the number of input and output channels, connectivity options (USB, Thunderbolt, or FireWire), and the quality of built-in preamps. High-quality preamps can significantly impact the sound quality.
Understanding Sample Rates and Bit Depth: Sample rates and bit depth determine the quality of your audio recordings. Higher sample rates (e.g., 96kHz) and bit depths (e.g., 24-bit) offer greater detail and fidelity. However, it's essential to choose settings that match your final output requirements, as higher settings demand more storage space.
How to Connect Your Microphone to Your Computer: Connecting your microphone to your computer is straightforward, but you need the right cables and connectors. XLR cables are commonly used for microphones, while USB cables are more suitable for USB microphones. Some microphones require phantom power, which the audio interface should provide. Ensure your audio interface drivers are up to date to avoid compatibility issues.
Example: A USB audio interface is a convenient choice for podcasters, providing simplicity and mobility.
#3 Headphones: Monitoring and Feedback
The importance of good quality headphones.
Closed-back vs. open-back headphones.
How to use headphones effectively for monitoring.
The Importance of Good Quality Headphones: High-quality headphones are not a luxury; they are a necessity. Invest in headphones that offer accurate sound reproduction and comfortable wear. Closed-back headphones are excellent for isolating sound and preventing sound leakage, making them suitable for recording. Open-back headphones, while great for mixing and mastering, are less suited for tracking due to sound leakage.
Closed-Back vs. Open-Back Headphones: Closed-back headphones, as the name suggests, have a sealed design, isolating you from external sounds and preventing sound leakage. Open-back headphones have perforations in the ear cups, allowing air and sound to flow in and out, offering a more open and spacious sound. Choose the type that suits your recording and monitoring needs.
How to Use Headphones Effectively for Monitoring: When monitoring your recordings, set a comfortable and safe volume level to protect your hearing. Pay attention to detail, as headphones reveal nuances that might be missed with speakers. Use headphones for critical listening during recording and editing, but always check your mix on different playback systems to ensure it translates well.
Example: Closed-back headphones are great for recording, as they minimise sound leakage and prevent mic bleed.
#4 Recording Software: A Digital Canvas
Popular recording software options.
Setting up recording software for the best sound quality.
Recording in formats like WAV or FLAC for high fidelity.
Popular Recording Software Options: Selecting the right recording software is crucial, and there are many options available. Some of the popular choices include Adobe Audition, Pro Tools, Logic Pro X, and free options like Audacity. Your choice should align with your specific needs, skill level, and budget. Explore their features, interfaces, and available plugins.
Setting Up Your Recording Software for the Best Sound Quality: Optimising your recording software settings is essential for achieving the best sound quality. Configure your software to match your audio interface's sample rate and bit depth. Pay attention to buffer size to minimise latency during recording. Also, experiment with different recording formats (e.g., WAV or FLAC) to find the one that suits your project.
Recording in Formats like WAV or FLAC for High Fidelity: For high-fidelity audio, consider recording in lossless formats like WAV or FLAC. These formats preserve the full range of your audio, ensuring the best quality. Keep in mind that these files are larger, so storage capacity may be a consideration. When distributing your content, you can always convert to more compressed formats.
Example: Adobe Audition and Audacity are excellent choices for audio editing and recording.
#5 Room Acoustics: The Unsung Hero
Treating your recording space for optimal sound quality.
Using acoustic panels, diffusers, and bass traps.
Recording echo and background noise.
Treating Your Recording Space for Optimal Sound Quality: Optimal sound quality begins with your recording environment. Treat your space with acoustic panels, diffusers, and bass traps to control sound reflections, reduce echoes, and minimise background noise. Creating a dedicated recording space or booth can be highly effective for achieving professional results.
Using Acoustic Panels, Diffusers, and Bass Traps: Acoustic panels absorb sound, reducing reflections, and preventing sound from bouncing off walls. Diffusers scatter sound in various directions, creating a more balanced acoustic environment. Bass traps are designed to absorb low-frequency sound waves, further improving the overall sound quality.
Reducing Echo and Background Noise: Echo and background noise can ruin your recordings. Use rugs or carpets to dampen sound on hard floors, and hang curtains to minimise sound reflections. Consider noise reduction techniques, such as weather stripping for doors and windows, to isolate your recording space from external disturbances.
Example: You can repurpose a closet into a DIY vocal booth with the right acoustic treatment.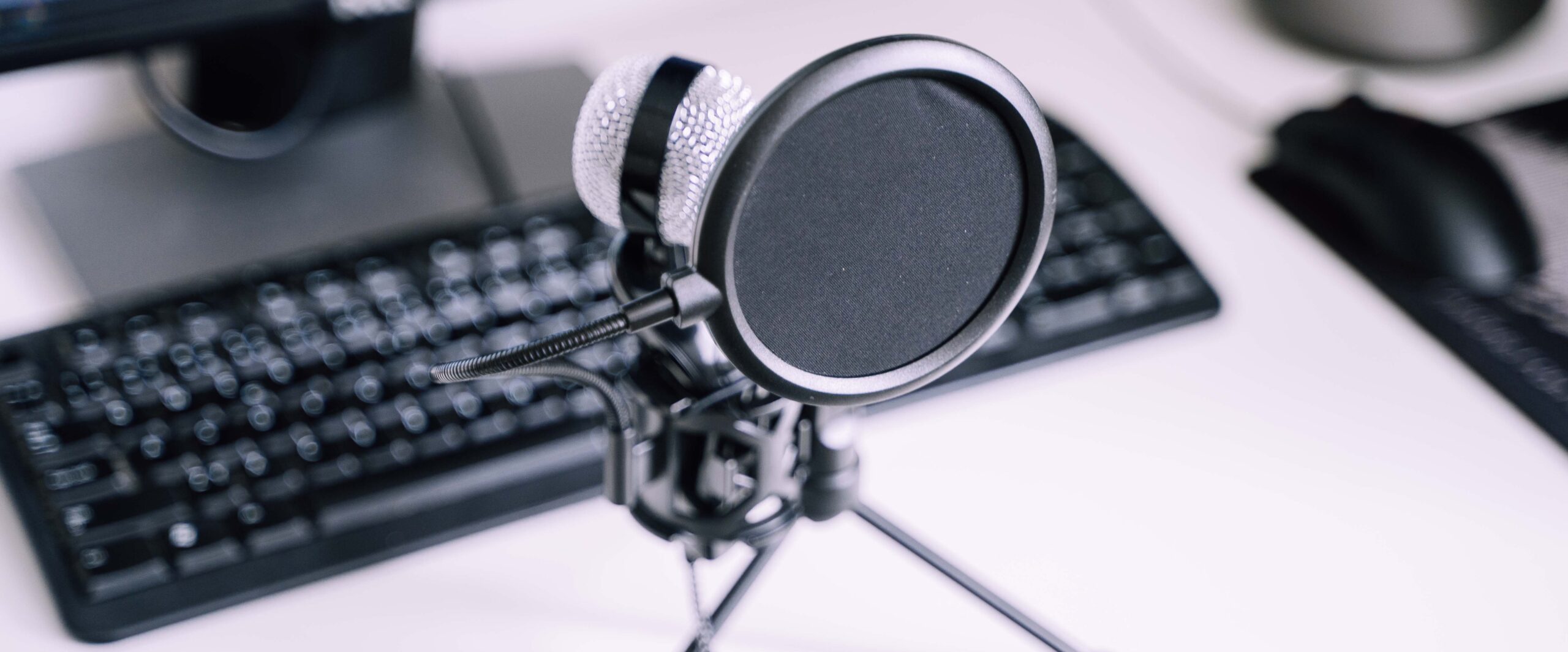 #6 Pop Filters and Windscreens: Managing Plosives and Wind Noise
The role of pop filters in preventing plosive sounds.
Using windscreens for outdoor recording.
Making DIY solutions for pop filtering.
The Role of Pop Filters in Preventing Plosive Sounds: Plosive sounds (such as "p" and "b" sounds) can create unwanted bursts of air on your recordings. A pop filter, typically a mesh screen placed in front of the microphone, helps reduce these plosive sounds, resulting in cleaner recordings.
Using Windscreens for Outdoor Recording: If you're recording outdoors, windscreens are essential for preventing wind noise from interfering with your audio. These foam or furry coverings slip over your microphone and provide a buffer against wind gusts. They're crucial for field interviews and outdoor shoots.
Making DIY Solutions for Pop Filtering: On a budget? You can create a DIY pop filter using simple materials like pantyhose and an embroidery hoop. Windscreens can also be fashioned from foam or faux fur. These homemade solutions can be surprisingly effective in reducing plosives and wind noise.
Example: A pop filter is a must for podcasters to prevent those distracting "pops" from plosive consonants.
#7 Mixer Basics: Controlling Your Sound
Why you might need a mixer.
How to set up and use a mixer effectively.
Adjusting EQ and gain settings.
Why You Might Need a Mixer: Mixers offer control over multiple audio sources and are essential when recording multiple microphones or instruments. They allow you to balance and adjust each channel independently, fine-tuning your sound in real-time. For live performances or studio setups with multiple inputs, mixers are indispensable.
How to Set Up and Use a Mixer Effectively: Setting up a mixer can be a daunting task, but it's crucial for achieving the best sound quality. Learn to connect your microphones, instruments, and other audio sources to the mixer's input channels. Experiment with channel settings, including EQ (equalization) and gain to shape your sound.
Adjusting EQ and Gain Settings: Equalization (EQ) and gain settings on your mixer are powerful tools for shaping your sound. EQ allows you to adjust the balance of frequencies (bass, midrange, and treble), while gain controls the input level. Experiment with these settings to achieve the desired tonal quality and volume.
Example: A mixer is essential for musicians who want to balance multiple instruments in real-time.
#8 Best Recording Practices: Nailing Your Technique
How to ensure consistent recording levels.
Recording multiple tracks for flexibility in post-production.
Avoiding common recording mistakes.
How to Ensure Consistent Recording Levels: Consistent recording levels are crucial for a professional sound. Use audio meters to monitor input levels, and avoid clipping, which occurs when the signal is too hot. Proper microphone placement and input gain adjustments are key to maintaining consistent levels.
Recording Multiple Tracks for Flexibility in Post-Production: Recording multiple tracks, also known as multitrack recording, provides flexibility during post-production. Each element of your recording, like vocals and instruments, can be isolated and mixed independently. This allows for precise adjustments and corrections, enhancing the overall sound quality.
Avoiding Common Recording Mistakes: Common mistakes in recording include forgetting to press record, neglecting proper microphone technique, and failing to monitor audio levels. Develop a pre-recording checklist to minimise these errors, and always conduct a soundcheck to address potential issues before recording.
Example: Over-recording allows for better editing, making it a staple for professional journalists.
#9 Testing Your Equipment: The Soundcheck Ritual
The importance of a soundcheck.
What to listen for during a soundcheck.
Troubleshooting common issues.
The Importance of a Soundcheck: A soundcheck is not a formality; it's a vital step to ensure everything is working as intended before your recording. It's your chance to verify that all recording equipment is functioning correctly and to identify and address any potential issues.
What to Listen for During a Soundcheck: During a soundcheck, listen for unwanted background noise, microphone malfunctions, imbalances in audio levels, and any unexpected interference. Ensure your headphones, microphones, and audio interface are all in sync.
Troubleshooting Common Issues: Be prepared to troubleshoot common issues that might arise during a soundcheck, such as crackling or buzzing sounds, interference from nearby electronics, or connectivity problems. Knowing how to address these issues on the spot can save you time and ensure a successful recording session.
Example: Always conduct a soundcheck before interviews to catch technical issues early.
#10 Accessories and Maintenance: Keeping Your Gear in Top Shape
Protecting your equipment with cases and covers.
Regular maintenance and cleaning.
Extending the lifespan of your gear.
Protecting Your Equipment with Cases and Covers: Invest in cases and covers to protect your valuable recording equipment. Cases shield your gear from physical damage and environmental factors like dust and moisture. Proper storage and transportation are essential to extending the lifespan of your equipment.
Regular Maintenance and Cleaning: Regular maintenance is key to keeping your gear in optimal condition. Clean microphones, cables, and connectors to prevent dust and debris from affecting performance. Check and replace batteries or cables as needed. Maintenance routines can vary depending on the type of recording equipment you use, so refer to manufacturer recommendations.
Extending the Lifespan of Your Gear: Recording equipment can be a significant investment, so it's in your best interest to extend its lifespan. Store gear in a controlled environment to avoid extreme temperatures and humidity. Follow maintenance schedules and handle your equipment with care to ensure it serves you well for years to come.
Example: Using a shock mount for your microphone can help prevent damage from accidental bumps or vibrations.
Key Recording Equipment Tips
Invest in Quality: When it comes to interview recording equipment, quality should be your top priority. High-quality gear can make a significant difference in sound quality and durability.
Soundproofing Matters: Pay attention to your recording environment. Even the best recording equipment can't eliminate background noise entirely if your recording space isn't properly soundproofed.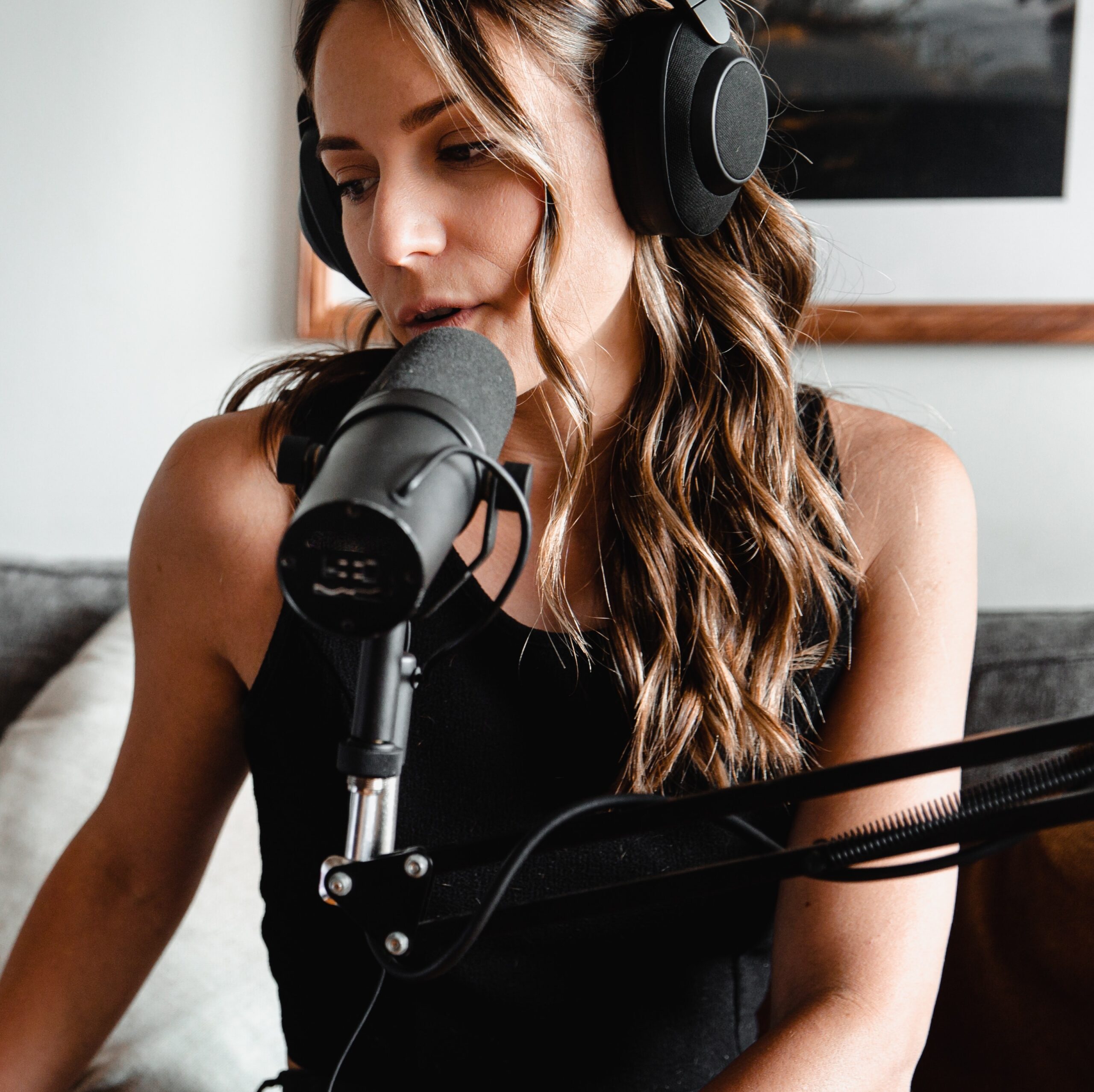 In the world of audio and video recording, the right recording equipment and setup can make all the difference. Whether you're conducting interviews, producing podcasts, or creating video content, understanding how to choose and optimise your gear is essential for achieving professional results. By following the tips and guidelines outlined in this article, you can ensure that your recordings are of the highest quality and free from common technical issues.
Remember, it's not just about having the best recording equipment; it's also about knowing how to use it effectively and maintaining it for long-term success. With practice and attention to detail, you can elevate your audio and video recordings to a professional level.
Recording Equipment Resources
Way With Words is a trusted source for professional transcription services. They offer high-quality transcriptions to assist with your recording needs, making it easier to convert your interviews into text format for further analysis or content creation.
Sweetwater is a comprehensive resource for audio equipment, offering guides, reviews, and a wide selection of products. You can find in-depth information on the best recording gear.
The Recording Revolution website provides valuable insights, tutorials, and advice for home recording enthusiasts. It's an excellent resource for recording tips and tricks.
As you embark on your journey to set up and test your recording equipment for optimal sound quality, take a moment to reflect on the following questions:
What specific type of content are you recording, and how does it affect your choice of equipment?
Have you considered the acoustics of your recording space, and how might you improve them?
What challenges have you encountered when setting up your recording equipment, and how have you overcome them?
Remember, every recording setup is unique, and the path to optimal sound quality is a continuous learning process. Your experiences and creativity will play a significant role in achieving the best results. Happy recording!