Enhance Your Efforts by Optimising your Research Transcription Process
How to Optimise your Research Transcription Process.
The age of disruption has ushered in the dawn of insights. COVID-19 has expedited the process and many businesses have now grown accustomed to employees working remotely. While it has been a challenging transition for some, it is steadily becoming the norm. Insight-driven decisions are proving to be more crucial than ever, however a lot of researchers depend on personal contact.
Many argue that critical information is lost in the move from real to virtual, forcing researchers to adapt their strategies accordingly. How to conduct research is no longer just based on its quantitative and qualitative aspects, there are now severe time and budget constraints to consider. Fortunately, they have access to the research transcription process, a valuable weapon in their arsenal.
Google has become synonymous with the availability of information at our fingertips. While this has proven to be incredibly valuable for some, it adds immense pressure to the researcher already operating under oppressive deadlines.
Research groups and companies expect insights to be delivered at the speed of light and a second too late may very well amount to years in research terms. This speaks to the value of time and how it is essential to prioritise tasks for more efficient work. Consider that your average ten-minute recording can take an hour to transcribe. Wouldn't it make more sense to outsource that component to win back more time?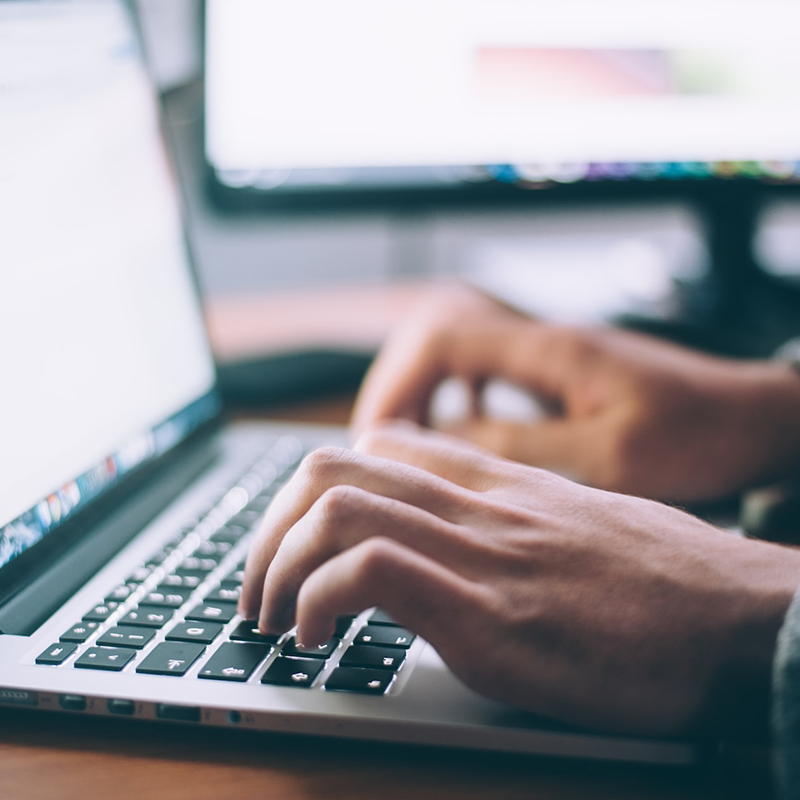 Speed is a crucial component for many research teams and with vast amounts of data, it becomes doubly important to quickly locate important information. The very nature of speed means that sometimes, mistakes happen and vital pieces of information slip through the cracks. The old adage "Haste makes waste.", is relevant in this scenario, as researchers have less time to focus on individual pieces of information, giving in to a type of hive mentality.
A way of thinking that prioritises the opinions of the group rather than the findings of the individual. This certainly allows the group to move faster, but again, crucial information integral to business growth, is sacrificed.
Time and the quality of information gained is of paramount importance in market research transcription.
Key metrics must be accurately identified and actionable insights presented. Larger research budgets may solve capacity constraints, but smaller teams suffer due to the lack of resources. Of these resources, time can be considered the most valuable and is crucial to delivering quality results. Too little time on a consistent basis usually renders work subpar. This can happen with large teams too. Productivity snags lead to process inefficiencies that eventually affect the quality of work. Market research transcription services exist for this very reason and eases the burden placed on overworked researchers.
Transcription Price Calculator
Quote or Order
Your Transcription
Use our Transcription Calculator to get an instant quote or to place an order now.
How do I send you my files?
Audio and video files are uploaded via our secure online workflow system. We do not accept links or physical discs; all work is processed via our workflow system.
Once files have been processed, you will receive a notification with instructions on how to collect your transcripts.
How is the cost calculated?
Costs are calculated per recorded minute and are dependent on turnaround time selected. All seconds are rounded up to the next minute. For budget options, longer turnarounds are available.
Audio quality and number of speakers do not affect the cost. Default transcript is Standard Template and Intelligent Verbatim (see examples above). Time Coding, Full Verbatim and Special Formatting options incur a surcharge.
How long are quotes valid?
Quotes are valid for 30 days from date of quotation. Save your job as a draft should you wish to complete your order at a later stage.
Do you have an office in my area?
Our main operational offices are located in the United Kingdom and South Africa while we have points of presence in various territories globally. Please click here to get in touch with us.
How are deadlines calculated?
The 1-Day to 10-Day turnaround times are calculated in business days only, and do not include weekends. Express orders can be returned over weekends, with prior notification.
Research Tips for Increased Productivity
Who remembers boring boardroom meetings that drag on for hours, with only the last few minutes proving of any value? In the age of Zoom and Microsoft Teams, this may be a distant memory, but the environment hasn't changed much for the person taking the minutes. If you happened to be this unfortunate soul, imagine the battle of having to fight the urge to zone out like most of the room.
Even worse, if you failed, you may have lost some crucial information. While we are grateful for the record button that technology provides us with today, someone must still listen to and type out those tedious minutes. Even the thought of having to do that can inspire dread, which is why the research transcription process exists.
We offer a host of bespoke speech-to-text options that cater to a variety of requirements. A few lost words can mean the difference between success and failure. Too many times loss of time and information is unsalvageable, which can lead to even more disastrous consequences. At times it's a matter of deciding what information matters most and this becomes a tricky process.
Take too little information and the project may suffer due to lack of evidence. Too much research and the burden of sifting through hours of data becomes a nightmare. With a voice recording you can make use of a transcription service that saves you time and delivers quality outputs. We recommend our superior human-generated and human-edited services, but machine-produced transcripts are also an option.
To establish a smooth handover or even to explain simple procedures takes time, which is what makes documentation so important. Companies with documentation save employees having to type out the same instruction repeatedly.Going back to the example of a market research transcription process, saving time should be the imperative. Valuable time is lost when all the information must be consolidated.A transcription service relieves this burden and frees up capacity for employees to focus on mission-critical tasks. The spoken word is a key component of human communication and to document processes is to crystallize the dialogue. In this form it can be shared to enhance project management, key processes and help businesses stay on track to meet its annual targets.
To recap, you want a research transcription process that does more than just present you with the words required to successfully complete your research project. The words must be clearly outlined and suit the intention of your research findings. In meeting strict criteria, it is essential to focus your skills on more important tasks. In essence, you require a partner that has a way with words to make the job you're doing that much easier.
Perfectly synched 99%+ accurate closed captions for broadcast-quality video.
Machine Transcription Polishing
For users of machine transcription that require polished machine transcripts.
For users that require machine learning language data.