The Hoth Reviews Way With Words
Curious about how this transcription service works? Read this short Way With Words review by The Hoth (USA) to get a glimpse at the features.
We lead busy lives, and sometimes, we don't have the time to sit down and spend the evening typing out something we had recorded earlier that day. Sitting down and trying to focus on your work can make things a bit batty, especially when your little ones are running around the house or the office is calling. You never finish under those circumstances and often turn to look for some immediate transcription help.
Anyone who interviews, researches or does recordings often finds they need a transcription company to help them. Way With Words seems to be one you can trust to get the job done without the hassles that often come with many other transcription companies or solutions being offered. Below is a short review of the company and why it stands out a bit more than many of its competitors.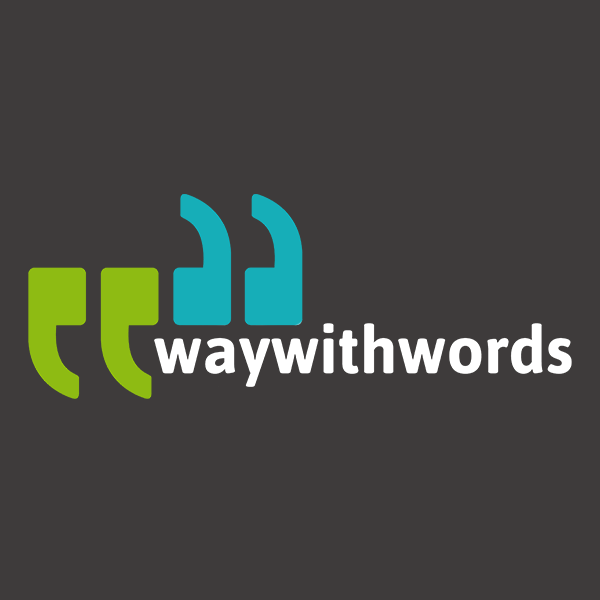 Way With Words is a transcription company that has been in business since 2002. They have offices in London, Sydney, Cape Town, New York, and Ottawa, and have clients from all over the world. They specialize in transcription services and recruit transcribers through their job portal. Those that are selected for employment tend to be the cream of the crop in the industry, based on their very strict assessment and vetting procedures.
The company also adheres to very strict confidentiality standards and is (GDPR) data compliant to make sure that the personal data of each customer is protected.
Way With Words offers audio and video transcription (as well as captioning and custom audio to text solutions) – that can be tweaked to meet your specific needs. They give customers the freedom to choose the package that's perfect from them. Each file comes with a personal touch, which many customers appreciate. You can select the turnaround time for your records so that you can meet your deadlines.
Transcription Price Calculator
Quote or Order
Your Transcription
Use our Transcription Calculator to get an instant quote or to place an order now.
How do I send you my files?
Audio and video files are uploaded via our secure online workflow system. We do not accept links or physical discs; all work is processed via our workflow system.
Once files have been processed, you will receive a notification with instructions on how to collect your transcripts.
How is the cost calculated?
Costs are calculated per recorded minute and are dependent on turnaround time selected. All seconds are rounded up to the next minute. For budget options, longer turnarounds are available.
Audio quality and number of speakers do not affect the cost. Default transcript is Standard Template and Intelligent Verbatim (see examples above). Time Coding, Full Verbatim and Special Formatting options incur a surcharge.
How long are quotes valid?
Quotes are valid for 30 days from date of quotation. Save your job as a draft should you wish to complete your order at a later stage.
Do you have an office in my area?
Our main operational offices are located in the United Kingdom and South Africa while we have points of presence in various territories globally. Please click here to get in touch with us.
How are deadlines calculated?
The 1-Day to 10-Day turnaround times are calculated in business days only, and do not include weekends. Express orders can be returned over weekends, with prior notification.
Excellent Customer Service
Based on the qualities of best transcription companies out there, their customer service is terrific. This aspect is often the first thing that will catch your attention about Way With Words. When there were questions or concerns, they're fast at responding (which says a lot about them).
While they are not the cheapest company around, their quality work and fast turnarounds can be trusted – that's essential when you're on a tight schedule. Their rates are based on a per-minute basis and then go up, depending on how quickly you need the file transcribed. You can check out their audio or video transcription calculators to get a custom quote by visiting their home page below.
Way With Words gives customers flexibility on how fast they want their transcripts. You can get Same-Day turnaround, or they can complete the work for you in a more extended time-frame (again, impacting on the price you pay).
Spot-On and Accurate Results
This is important. If you are looking for accurate transcripts, then Way With Words is the place to go. Their jobs portal is very popular with up to 12 000 unique visitors monthly and thousands of applicants. They employ transcribers according to very specific criteria, which enables them to transcribe sometimes very difficult recordings – with high accuracy. They guarantee their finished text will be at least 99 percent plus.
You Can Upload/Download Files Securely
They take security seriously. They have an online confidentiality policy and privacy policy that details all the required steps taken to secure your files. Every file you upload or download is managed through their own proprietary server and software (no third party set-ups). With the increase in data breaches online, your data is pretty safe on their system.
Use Only the Best in the Industry
Finding a high-quality transcription company can be difficult for many users. Way With Words seems a good choice based on the quality of their transcripts and their excellent customer support.