99%+ Accurate, Trusted And Data Compliant!
Confused by so many audio-to-text choices? Worried you will not get your transcript or captions on time? If you want the certainty of an absolutely accurate transcript or caption, on time by the best rated and trained transcribers and captioners then welcome!
Way With Words Voice To Text Service
Our Voice To Text services and solutions are used by many industries and professions. Clients include media, business, financial, legal, academia, technology start-ups, government departments, as well as corporates.
What We Transcribe And Caption
We are a general voice to text company offering audio-to-text, speech-to-text or voice-to-text solutions. Accordingly, clients use us for a wide range of subjects and choose our Voice To Text services because of our excellent reputation. We transcribe and caption many local dialects and can process large volumes of audio or video recordings.
Way With Words'
clients request a variety of voice to text transcriptions or captions. Subsequently, we process a wide variety of recordings including
dictation
,
legal disputes and court cases
, 
disciplinary hearings
,
focus group research and findings
, 
media
 and 
YouTube
videos. We also transcribe 
medical research
, 
general research
,
teleconferencing
discussions,
business meetings
and summaries,
police
 cases, private
investigations
,
insurance
reports,
financial
reports, 
marketing
research and strategies,
podcasts
, journalist 
interviews
,
academic
 theses,
university
lectures, as well as religious 
sermons
.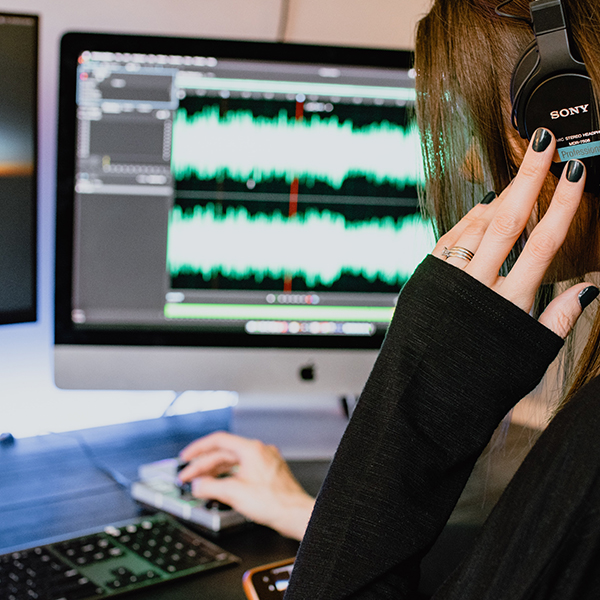 Why Choose Our Voice To Text Services And Solutions?
Key reasons to use our Voice To Text services include:
Accurate transcripts or perfectly synchronised captions to suit your budget.
A range of custom services including speech collection and machine transcription polishing.
Upfront, transparent pricing – no hidden charges.
Strict data compliance, security and confidentiality policy.
Transcription Price Calculator
Quote or Order
Your Transcription
Use our Transcription Calculator to get an instant quote or to place an order now.
How do I send you my files?
Audio and video files are uploaded via our secure online workflow system. We do not accept links or physical discs; all work is processed via our workflow system.
Once files have been processed, you will receive a notification with instructions on how to collect your transcripts.
How is the cost calculated?
Costs are calculated per recorded minute and are dependent on turnaround time selected. All seconds are rounded up to the next minute. For budget options, longer turnarounds are available.
Audio quality and number of speakers do not affect the cost. Default transcript is Standard Template and Intelligent Verbatim (see examples above). Time Coding, Full Verbatim and Special Formatting options incur a surcharge.
How long are quotes valid?
Quotes are valid for 30 days from date of quotation. Save your job as a draft should you wish to complete your order at a later stage.
Do you have an office in my area?
Our main operational offices are located in the United Kingdom and South Africa while we have points of presence in various territories globally. Please click here to get in touch with us.
How are deadlines calculated?
The 1-Day to 10-Day turnaround times are calculated in business days only, and do not include weekends. Express orders can be returned over weekends, with prior notification.
Who Are Your Contractors?
Our Voice To Text transcribers and captioners are selected through our dedicated job recruitment portal and assessed for their dialect and subject skills. Those that are successful are contracted into our transcription and captioning team for a wide variety of English dialects using our workflow systems.