Media Transcription Services
You've recorded a masterpiece worthy of an Oscar, or a headline interview for publication! 
Keep a text record of what was said, done, or shown for record, promotion, publication or for use as closed captions and subtitles for everyone to read, by trusting your work to our highly-reputable 
media transcription services
.
All Media Transcription Services
Are you looking to have your
film, television episode, news interview, web series, or a documentary transcribed
from
audio to text
or require
video transcription
?
Our media transcription services have got you covered! Whether it's a film, television show, documentary, advert, promotional video, training material, news piece, podcast, radio broadcast, or talk show, we guarantee only the best quality transcripts. Many companies worldwide use Way With Words' professional media transcription services including National Geographic, Financial Times, Asahi Shimbun, Sunday Times, Sky, ITV, BBC, and Endemol.
Our media transcription services involve converting all types of media and recordings for the media into text that can be easily edited or even custom transcribed in a format required by you.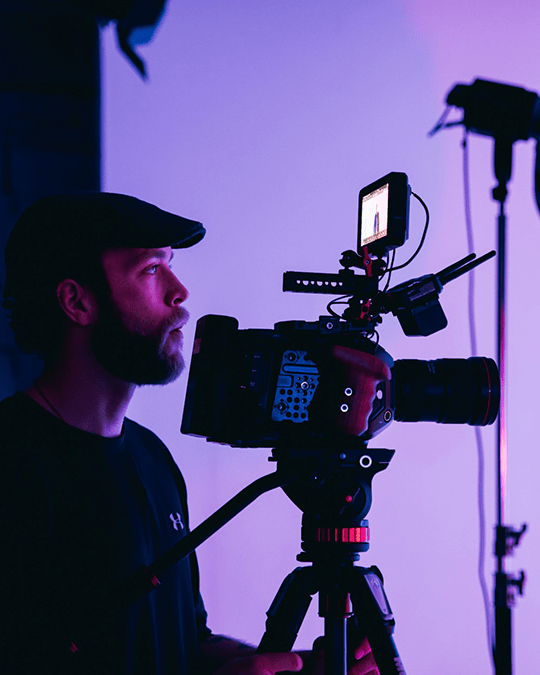 Way With Words' standard transcription service is calculated on a per audio or video minute rate. Pricing depends on the turnaround time chosen and the add-on options selected. The longer the turnaround and the fewer the add-ons selected, the lower the price. Use our calculator below to get started.
Transcription Price Calculator
Quote or Order
Your Transcription
Use our Transcription Calculator to get an instant quote or to place an order now.
How do I send you my files?
Audio and video files are uploaded via our secure online workflow system. We do not accept links or physical discs; all work is processed via our workflow system.
Once files have been processed, you will receive a notification with instructions on how to collect your transcripts.
How is the cost calculated?
Costs are calculated per recorded minute and are dependent on turnaround time selected. All seconds are rounded up to the next minute. For budget options, longer turnarounds are available.
Audio quality and number of speakers do not affect the cost. Default transcript is Standard Template and Intelligent Verbatim (see examples above). Time Coding, Full Verbatim and Special Formatting options incur a surcharge.
How long are quotes valid?
Quotes are valid for 30 days from date of quotation. Save your job as a draft should you wish to complete your order at a later stage.
Do you have an office in my area?
Our main operational offices are located in the United Kingdom and South Africa while we have points of presence in various territories globally. Please click here to get in touch with us.
How are deadlines calculated?
The 1-Day to 10-Day turnaround times are calculated in business days only, and do not include weekends. Express orders can be returned over weekends, with prior notification.
In the media industry, time is money and production houses or media companies cannot afford to spend hours transcribing film or television content. This is where media transcription services provided every day by Way With Words are available to ease your workload. We are one of the leading media transcription companies providing our services throughout the United Kingdom, United States, Australia, Canada, Singapore, South Africa, and Europe (as well as elsewhere internationally such as Hong Kong and Latin America).
Simply visit our homepage and add your media files or enter an estimated length. You will instantly get an online quote. Like it? Complete your upload straight away and set up a simple account on our system to collect your transcripts (under 60 seconds!).
Once your media audio or video files are uploaded they are matched and allocated immediately to select transcribers according to your turnaround. Transcripts are quality checked by dedicated Way With Words managers to ensure the highest level of accuracy.
We understand and appreciate that accuracy is critically important to any media transcript, especially if it is going to be read by the general public. Thanks to a stringent application process, our transcribers are the most experienced in their fields of expertise.
Perfectly synched 99%+ accurate closed captions for broadcast-quality video.
Machine Transcription Polishing
For users of machine transcription that require polished machine transcripts.
For users that require machine learning language data.