University Transcription Services
Worried you will not get your audio or video transcript on time?
Not to worry, we always deliver on time!
Unsure of cheap and often inaccurate captioning or subtitling? We offer a new hybrid captioning model that offers superb speed with skilled human captioners to provide perfectly synched captions!
Globally Trusted By Universities
Way With Words is a general voice to text company offering audio-to-text, speech-to-text or voice-to-text solutions. Our university transcription services and other audio to text offerings are very popular with students and educators because of our excellent reputation for accurate transcribing and ability to work with many different local dialects. The company has a global reputation for excellence in audio or video transcription for universities and colleges worldwide.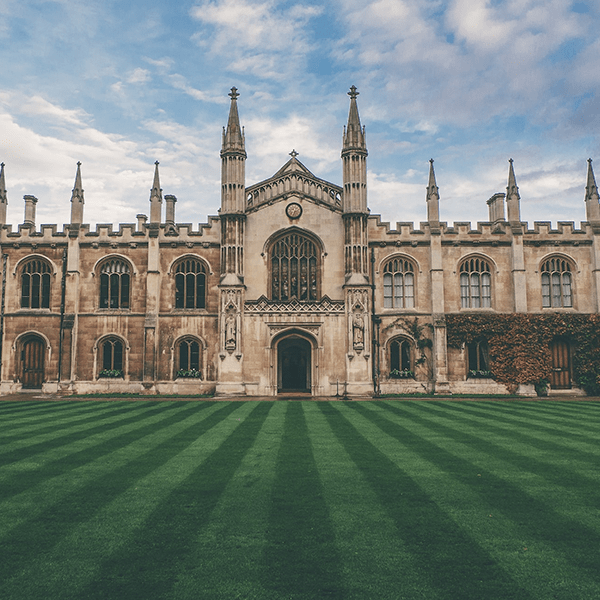 With our university transcription services being utilized by academic institutions worldwide such as Harvard, Oxford, Zayed, UCT and the Arcada University of Applied Sciences, you know you're getting top-notch quality transcription from a reliable source. If you choose to use our university transcription services you can create an account and proceed with work using a university PO number (instead of a deposit).
Transcription Price Calculator
Quote or Order
Your Transcription
Use our Transcription Calculator to get an instant quote or to place an order now.
How do I send you my files?
Audio and video files are uploaded via our secure online workflow system. We do not accept links or physical discs; all work is processed via our workflow system.
Once files have been processed, you will receive a notification with instructions on how to collect your transcripts.
How is the cost calculated?
Costs are calculated per recorded minute and are dependent on turnaround time selected. All seconds are rounded up to the next minute. For budget options, longer turnarounds are available.
Audio quality and number of speakers do not affect the cost. Default transcript is Standard Template and Intelligent Verbatim (see examples above). Time Coding, Full Verbatim and Special Formatting options incur a surcharge.
How long are quotes valid?
Quotes are valid for 30 days from date of quotation. Save your job as a draft should you wish to complete your order at a later stage.
Do you have an office in my area?
Our main operational offices are located in the United Kingdom and South Africa while we have points of presence in various territories globally. Please click here to get in touch with us.
How are deadlines calculated?
The 1-Day to 10-Day turnaround times are calculated in business days only, and do not include weekends. Express orders can be returned over weekends, with prior notification.
Academic Transcription Since 2001
Since 2001 we have been providing students, lecturers, and professors of various international universities and tertiary education institutions with superior quality transcripts. More recently we launched a hybrid captioning solution for lectures, online webinars and e-learning platforms. Digitizing your lectures? No problem! Multiple interviews to analyze? We're on it! Our university transcription services will leave you with more time to focus on your studies and academia, cutting out the hours of tedious (to the untrained!) typing and listening you would otherwise have to do yourself.
With many years of experience in the field, we also know our university transcription services clients often have specific needs. Subsequently, we also offer custom transcription solutions and a range of turnaround times, from EXPRESS to a few days. The best part of our Audio Transcription and Video Transcription services is that you get to choose the format and deadline to suit the budget you need!
Not only that, but we offer you multiple format options as well. Need a smartened transcript of your lecture without all the unnecessary verbosity? We've got you covered. Need a Full Verbatim transcript to capture those all-important "um"s and "ah"s? We can do that too!
Secure and Data Compliant
Your recordings are handled through our dedicated and secure RSA 2048-bit SSL Encryption (that's pretty secure!). This extends not just to your submission or upload, but also for the storage of your files on our workflow system and, on completion, the automatic removal of all your recordings and files after 60 days (or sooner on request).
But what about our transcribers? Not only do we have our transcribers undergo an assessment process through our transcription jobs portal, but once complete, they have to sign confidentiality and non-disclosure agreements with us. Following this, and the large number of applications we process daily, we are almost certain we have someone to transcribe your file with a background in the specific subject matter. Subsequently, using our university transcription services means a professional will accurately transcribe almost any audio or video.
We are also fully GDPR compliant for the United Kingdom and Europe.
Perfectly synched 99%+ accurate closed captions for broadcast-quality video.
Machine Transcription Polishing
For users of machine transcription that require polished machine transcripts.
For users that require machine learning language data.