Podcast Transcription Services
How to Record Clear Audio on Your PhoneHow to Record Clear Audio on Your PhoneHow to Record Clear Audio on Your Phone
Why do I need a transcript of my audio podcast?
You have an idea that you want to get out there and you want to reach the greatest number of people possible. 
Podcasts
 are the most popular way to make your ideas heard 
but they don't include everybody
. So, many podcasters now transcribe their podcasts or outsource them to reputable podcast transcription services to gain more market share and "eyes" on their topic.
Two Key Advantages of Having Your Podcasts Transcribed
In today's digital world, we take easy access to things for granted. We can get our news and infotainment directly to our mobile devices via podcast without thinking and then listen to them while we commute to work. But while this may seem easily accessible to us, what about those who are hard of hearing or deaf? How will they get that information?
One key benefit of having your podcast transcribed is that you will reach a wider audience by including those who can't hear. It also shows you are a bit more caring about people who can have access to your message. A nice touch for your reputation.
Getting a podcast transcribed, therefore, helps you grab a bigger audience. This, in turn, builds the value of your website for search engines like Google and Bing that will find your transcripts and include them in their results for new searches.
We know that search engines love podcasts because talk is natural and the subject matter is often of more value than plain blog text-based discussions. Recently, and with AMP (Accelerated Mobile Pages) becoming the next standard for mobile and search by voice, search engines have shown an inclination to value podcasts that are combined with text. Consequently, this increases your value reach for search engine rankings and being heard!
Transcription Formats For Podcasts
So there are already two good reasons to consider getting a transcript of your podcast. But what if you are worried that the podcast transcription might not accurately convey your message?
In this case, you need to choose the format you want your podcast transcribed in. There are multiple format options out there so you always have choices like "verbatim" (with all the words and some expressions) to "smart" (a summary version) – you can see transcript layouts on our audio transcription page. Whatever your preferences, always keep in mind the reader. We don't want them to miss the meaning of what is being discussed in the audio.
If your podcast involves multiple participants, perhaps a focus group, then you also need to carefully consider how to identify speakers and label their turns accordingly. A tip we often give to our podcast clients is to manage the discussion by asking each participant to mention their name first before speaking.
We offer podcast transcription services to many media clients and individual podcasters around the world. Our podcasters come from the United Kingdom, United States, Canada, Australia, South Africa, Singapore, and parts of Europe. We also recently have some new podcasters from parts of Asia (yes, English only). So if you are thinking about outsourcing the service, take a quick look at our 30-second video below. We would love to hear from you sometime!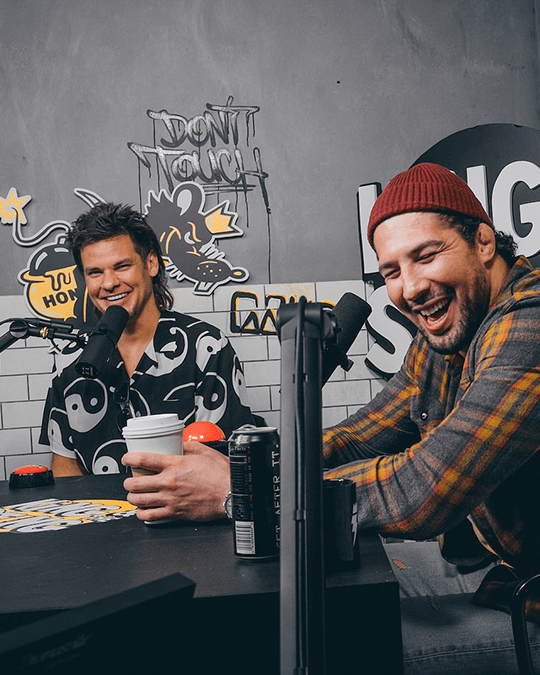 Instant Podcast Transcription Quote 
Way With Words' standard transcription service is calculated on a per audio or video minute rate. Pricing depends on the turnaround time chosen and the add-on options selected. The longer the turnaround and the fewer the add-ons selected, the lower the price.
Use our podcast transcription calculator below to get started.
Transcription Price Calculator
Quote or Order
Your Transcription
Use our Transcription Calculator to get an instant quote or to place an order now.
How do I upload my files?
Audio and video files can be uploaded via our secure online workflow system. Once files have been processed, you will receive a notification with instructions on how to collect your transcripts. Get started here.
What are the costs?
Costs are calculated per recorded minute and dependent on turnaround time required. 
For budget options, longer turnarounds are available. Time Coding, Full Verbatim and Special Formatting options incur a surcharge.
How long are quotes valid?
Quotes are valid for 30 days from date of quotation. Save your job as a draft should you wish to complete your order at a later stage.
Do you have an office in my area?
Our main operational offices are located in the United Kingdom and South Africa while we have points of presence in various territories globally. Please click here to get in touch with us.
Perfectly synched 99%+ accurate closed captions for broadcast-quality video.
Machine Transcription Polishing
For users of machine transcription that require polished machine transcripts.
For users that require machine learning language data.
Academic Transcription
Clients include universities, teaching schools, academic institutions.
Commonly used for academic research, field studies, postgraduate research collections, focus group recordings and analysis, institutional lectures and speeches, as well as academic presentations.
Business Transcription
Clients include companies and businesses of all sizes and across all industries.
Commonly used for conference calls, earnings calls, management proceedings, market research strategies, stakeholder presentations, boardroom and corporate meetings, entrance or exit job interviews, AGMs as well as minute reports or memos.
Conference Transcription
Clients include event companies, businesses and government institutions that host conferences and workshops.
Commonly used for conferences, seminars, and workshops that cover topics such as research methodology seminars, business development, entrepreneurship, technology, education, culture and community, finance, business models, corporate strategy, tourism, leadership, energy, environment, as well as medical research.
Disciplinary Transcription
Clients include human resource departments, managers, labour lawyers, unions, business and government.
Commonly used for issues related to disabilities, discrimination, employee development, employee discipline, employee leave management, equal employment opportunity, harassment and special work arrangements.
Financial Transcription
Clients include corporations, merchant banks, regulatory bodies, building societies, accountants, compliance companies, business schools, finance advisers, webcast providers, management consultants and finance portals.
Commonly used for forex consulting, wealth management advice, insurance agreements, finance brokering, banking, investor relations, earnings calls, annual financial and budget meetings, business surveys, interim company results, financial seminars and training sessions, analyst interviews, financial reports and company reports.
Focus Group Transcription
Clients include business services, marketing groups, PR companies, brand houses, research groups, academic institutions and government departments.
Commonly used for roundtable discussions, surveys, market research, business discussions, brainstorming workshops, strategic planning sessions, academic research, meetings and group discussions.
Government Transcription
Clients include local, regional, federal, provincial, state and national governments.
Commonly used for meetings, parliamentary discussions, public policy debates, public reports, cabinet or other government minutes and government research into its many programmes.
Insurance Transcription
Clients include insurance, medical and legal professionals and any other relevant or related claims experts.
Commonly used for insurance recorded statements, insurance testimonials, insurance and damage reports, agent summaries, file interviews, notes on investigations and probes, summary reports, theft/property damage reports and insurance reports for property, casualty, holdings and assets.
Interview Transcription
Clients include professionals from various disciplines, including business people, lawyers, authors, journalists, students, researchers, recruiters, multimedia professionals, and police.
Commonly used for research interviews, one-on-one interviews, job interviews, news/journalist interviews, radio interviews, focus group interviews, group discussions, legal interviews, market research, police interviews, teleconferences and telephone interviews.
Investigation Transcription
Clients include attorneys, police departments, detectives, private investigators, law firms and private individuals.
Commonly used for police investigations, property investigations, insurance investigations, disciplinary hearings, crime scene investigation, forensic reports, taped confessions, surveillance recordings, wiretaps, fire and motor accidents, legal proceedings, hearings and private meetings, medical investigation and even scientific investigations.
Legal Transcription
Clients include law firms, law enforcement organisations, attorneys, police departments, detectives, private investigators and private individuals.
Commonly used for general correspondence and memos, attorney dictation, deposition transcripts and recorded witness statements, medical-legal reports, debt collection, legal agreements, contracts, wills and trust documents, commercial and domestic conveyancing, medical negligence and personal injury, immigration, videotaped depositions or interviews, surveillance and investigative reports and telephone hearings.
Market Research Transcription
Clients include market researchers, marketing specialists, brand houses, businesses and government.
Commonly used for collecting data from potential customers, focus groups, producers and service or product providers for evaluation or to capture insights from a wide variety of sources: focus groups, consumer forums, interviews, opinion polls on possible outcomes for a market strategy.
Media Transcription
Clients include broadcast companies, television studios, production houses, news journalists, newspapers, social media distribution agents, video creatives and podcasters.
Commonly used for films, television shows, documentaries, adverts, promotional videos, training materials, news pieces, podcasts, radio broadcasts and talk shows.
Medical Transcription
Clients include doctors, nurses, administrators, medical researchers, pharmaceutical companies and other healthcare providers.
Commonly used for keeping patient records, doctor dictated reports, procedures and notes, treatment history of patients, medical research interviews, healthcare research and medical findings.
Podcast Transcription
Clients include podcasters, media houses, radio stations, social media thought leaders and participants.
Commonly used for webcast lectures, interviews, legal proceedings, sports events, audio library hosting, webcasts and television studio conferences.
Police Transcription
Clients include police departments, government security agencies, private security firms and other law enforcement agencies.
Commonly used for suspect interviews, patrol reports, disciplinary hearings, tribunal hearings, victim interviews, witness statements, fire reports, emergency service phone calls, 911 or other emergency dispatch calls, memorandums and internal communications, surveillance footage and wiretaps, inmate or prisoner phone calls, and staff and departmental meetings.
Sermon Transcription
Clients include churches, prayer groups, bible study groups and other religious bodies.
Commonly used for church lectures, religious coaching, church notes, church correspondence, prayer/study groups, ministry, gospel seminars and bible reading.
Telecommunications Transcription
Clients include individuals, business, and government.
Commonly used for teleconferences, videoconferences, Skype, VOIP, WhatsApp or other software chat services.